Fish Party or Not? What do you think?
Has anybody tried a fish party? All things considered, I think I've gone into one. However, it's not what you're thinking how it is perhaps. It's not about colorful balloons with drinks and lots of different menus on the tablee.Lastly,it's not about barbecues.
Let me elaborate .There is such a tradition in our place called "hadhadjiw" or "gadgadjiw" in our dialect. Here, family members of a deceased individual go to the river to catch fish and take it to the family of the departed's residence. Family members then or close companions, at that point, will eat together and the fish their viand. According to my husband, this practice was done after the memorial service of the deceased individual. Sometimes, depending on the family they apply it 40 days after the burial. The practice varies in each barangay in our district or area.
Presently, this custom was improvised. Because of overpopulation, fishes in our waters are scarce so people preferred to buy fish in the market. Some relatives still proceed and fish in the river for compliance. People sit around the house,conversing with one another about random topics. No loud musics, just the sound of chirping birds and chicks looking for their mother.The squeal of a hungry hogs on their pens and the laughter of the children running around.
A few days ago, mom's cousin invited me to a gathering. It was a family get-together during her mother's 40th day of permanent peace held in our adjoining barrio. I haven't visited the place for 15 years so I forgot the recent view of the place and so with individuals in it. I have known that I have relatives in that place too which explains I have blended-clan blood.
Together with my daughter Jessa, we baked a cake so we could have something on our visit. Everything was a rush but essentially we won't be empty-handed.
Following a couple of moments of preparation we set out and consumed almost an hour of a short trip, we showed up at our destination. Parts have changed after such countless years. Various houses are noticeable and occupy close to the main road. There was a recently developed bridge wherein we crossed to arrive at the opposite side of the barrio. Pardon if I haven't clicked my camera on the overall spot since I couldn't track down the best spot to capture it.
We had to walk a few meters before reaching the river where the newly built bridge was erected.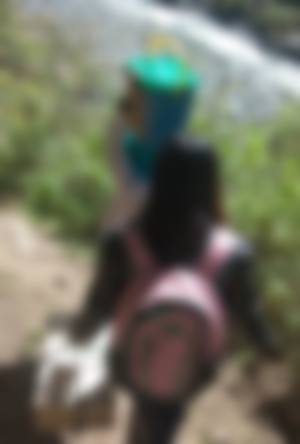 First, we had to pass through several pathways in the middle of the rice fields. Fortunately, most of the pathways were cemented so we had a little difficulty walking into them. Some years back, you will be walking on rice paddies and piled rocks as borders of every patch of ricefield.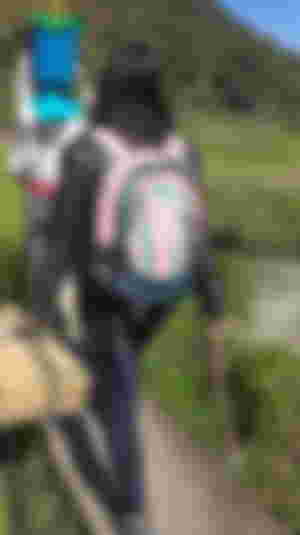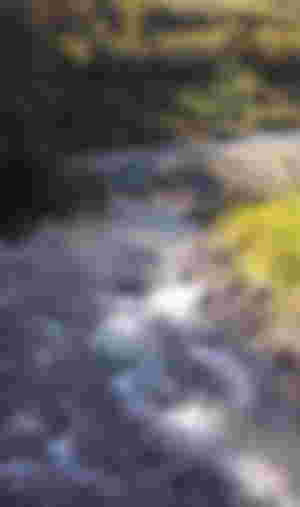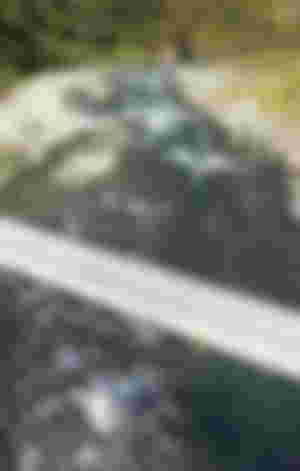 Everybody got inquisitive upon our appearance. My companions were at that point known to individuals in the area, likewise with my daughter. Local people knew her since occasionally she visits the place along with her fellow youths who directed Bible studies with the children and the youths too. She was additionally acquainted with the place which makes it amusing because I am a lot older than her and she was the person who met and got to know our relatives from that place first. 😅
Lots of inquiries were posed after we settled our belongings, especially the seniors. Some we're asking who are we, where we came from, and so on. Most people here don't come out of the barrio often. So acquaintance only happens at every wedding, campaign elections, and whenever we meet in the town proper.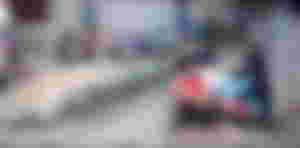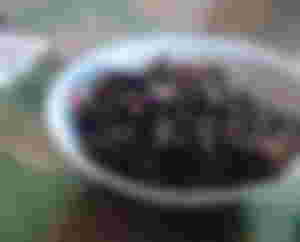 It's almost noon so we had our lunch with local people. Somebody from the neighborhood brought a local food called "lisseg" and "vissokol" in our dialect, they are two different kinds of snails gathered from the ricefield. I failed to capture the other snail because of too much enjoyment of the food.😅These foods are familiar in most provinces. There isn't so much of it in here anymore because of the natural change and population too. We don't have "lisseg" in our barangay as well as a result of the new strategy for farming which is utilizing farming machines. One of my cousins cooked it for us. I enjoyed it, particularly since it's been a long I last tasted it. I figured out that during noon, the host prepared boiled beans and this fills in as our viand for lunch, while in the early evening, the cook work for the viand for supper starts.
As I was observing the people, I noticed women carrying rice in their heads. During the early hours, there are few of them but as the hours passed by, several individuals were approaching with the same thing in their heads while others' hands carried it. I learned that this is how people share this practice in this place. They brought rice to the host's residence and join the supper together with the community people. In our barangay, we only do it during the construction of a new house, the donation of goods.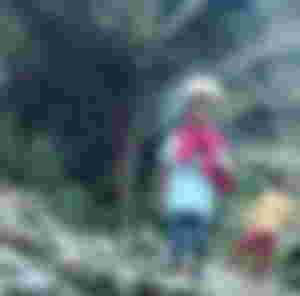 According to my aunt when I asked her about the approximate total cost of the fish, the host burned through 120 kilos of fish. It roughly absolutely costs ₱21,000. It almost filled the rubberized tub. But in my photo, the tub wasn't filled much yet since the other was still hauled from the riverbank.
I helped in stripping the onions for the sinigang and placing cellophane on paper plates.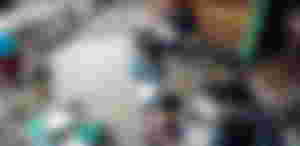 Different individuals from the family cleaned the fish on the riverbank and the cooking too. It was fried, while some were prepared with sinigang blend.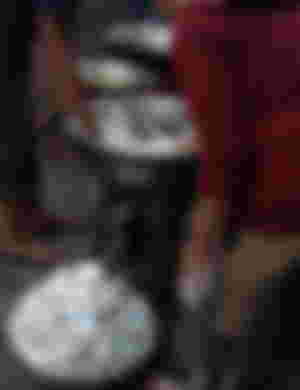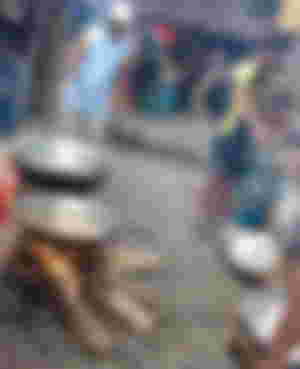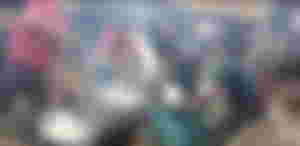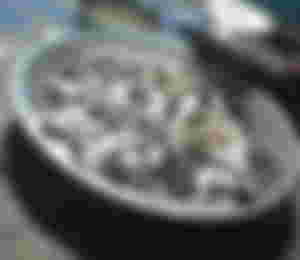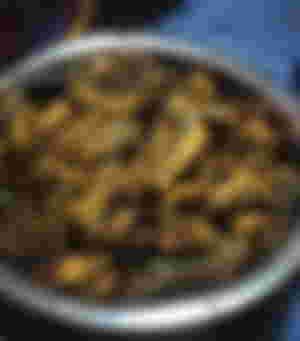 It was almost dim when we finished with our supper. It was an exceptional encounter for me. I was accustomed to having pork meat at each event in our place and this time was so unique. We returned home late at night. The following day, they butchered a pig for the last part of the said "gadgadjiw".
The next day, we were fetched by a cousin. Quite funny because I didn't remember their names, just their appearances. I thought the event was at that point completed that day however I was told to return before we left. I was as yet not in my last idea when I got a call and a message promptly in the first part of the following morning. It was a notice that there was somebody to fetch my children and me along with various cousins who returned home with me the earlier evening. I had no way out, I helped my children in getting ready then we began to travel once more. Since I realized that there will be a pancit to be served at our destination, we swung by for a kalamansi in my working place which is along the highway going to our neighbor barangay.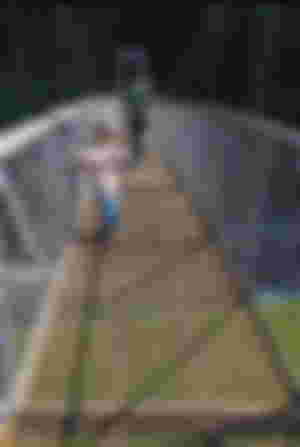 Upon appearance, the food was served, I was noticing the people around. In our area, anything long, may it be a canton, Miki, or anything that resembles egg noodles and rice noodles, they were called pancit. 😅
*No photos attached since I brought with me my youngest daughter and she was playing with my phone the whole time.
After lunch, we arranged to leave once more, however before leaving, we were being reminded by our host of the approaching gathering of our clan this April. I want to believe that we can have the option to go since it is the peak period of our farming in our place. So with the children, up close and face to face method of schooling finally familiarized, so it depends if we can attend.
This blog may be boring but the experience gave me another knowledge about a specific native practice I wasn't familiar with. I appreciate how the people preserve these unique native practices that started to be ignored in the other part of the province.
Thank you all for reading. ❣️
03/31/22
~Xzeon~