I Am So Happy, I Have Gotten A New Job
Hello my beautiful family, I am so pleased to be here after weeks of being inactive. If you all could still remember I had posted about an ordeal I had with my previous employers due to what the company tagged as 'being too kind' it wasn't a nice experience to begin with but in all things we still give glory to our creator.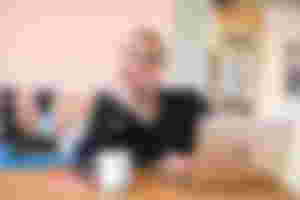 I know a lot of my readers are so eager to know how it all happened. It was last week when I got a call from a friend whom we graduated from the medical school together with. I had shared my ordeal in our alumni page and everyone had pledged to secure me a good job. Like you all know, I am a certified cardiologist and the road to becoming certified wasn't an easy one. I still remember the nights I had to go to bed hungry, lie on cold floor just to wake to study at night. Luckily for me, I was diagnosed of pneumonia in my 3rd year in medical school. 
That was just a recap of what life had thrown at me. Through the years I have come to realised no matter what life chose to throw at you, you just have two options, either to knock it off and try again or to give up and never try again. I just the former and it has been working out for me. 
The call I got last week wasn't an invitation for a job interview but it was a test of my experience and showmanship when it comes to my medical practice. I never knew she was in a board meeting where there were having a debate on how to handle a patient with mitral stenosis who was also hypertensive. When the call came in, I was busy with my house chores so I didn't get to see my phone ring the first time. She called back and we spoke at length, she never gave me a clue that our call was being heard by members of the board, she asked the question of how I would manage a patient that was hypertensive and mitral stenosis. Which I explained it to her carefully and with so much skill.
Then I heard a voice from the other end of the phone asking me "would you be able to participate in the surgery?" I couldn't believe my ears, so I asked for a repetition which I still got the same questio again. At that moment, everywhere became so quiet and everyone was waiting to hear what I will say. I said "yes" . The CMD of the hospital had to continue the conversation with me. He invited me for an interview and today I am working in the hospital as a surgeon. Less I forgot, we carried out the surgery and it was a success. I smiled at my friend and she smiled back, it is good to have people that care about you. 
I know the story might not be so captivating but they are a lot of lessons to be drawn from it. Firstly, you need to be always prepared for any question or situation that comes your way. Imagine, the embarrassment I would have cause to my friend and myself if I wasn't able to defend myself when such a question was thrown at me. That's why I do tel students to always read like everyday is an examination and everyone is their examiner. They are moments, you need to prove to the world you actually understood what you have been studying all these while and how well do you prove that, is up to you. 
Secondly, you have to be serious with whatever your hand finds to do or even when you are asked a question. Know when to joke with your friends and also when to be serious with them.  You should not be be too playful or look unserious because if you are, opportunities will always pass you by. Nobody wants to introduce or give position to someone who is never serious. 
Thirdly, don't be ashame to discuss your predicament with your friends. Though at times it's unwise to do it but at the same time, it could be your stepping stone to greatness. I would strongly agree you should be watchful of those you share your problems with because most times, sharing it with the wrong people may tend to increase the issue rather than offer a solution to it. Whatever you are going through you always need the right people to lend out a helping hand. Be sure to find that one good person out there.
Lastly, there is a solution to every problem and to every challenge there is an end point. You don't have to carry the burden all alone, share it with friends you could trust and know quiet well there are willing to attend to you without sharing or making a caricature of your present worries. I do hope you have a great time finding your way around life, knowing fully well though the storms will rage, it can only gets better, don't give up the chase, the struggle and the moments of trials, you are a victor. 
I missed you all including our best friend @TheRandomRewarder .