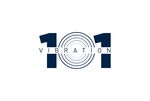 I discovered RollerCoin just a week or so ago, and I've been obsessed with it ever since. I'm ashamed to say I've spent more time on this site and playing the mini-games than I'd like to admit, but it's for good reason! Playing games on the site earns 'mining power' (It's simulated), which you then use to mine the crypto of your choosing. RollerCoin offers 4 different coins to 'mine' including Bitcoin, Ethereum, Dogecoin, and RollerCoin (The native token for the site).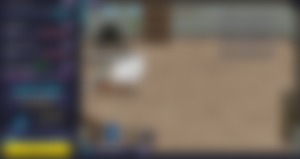 As mentioned previously, Rollercoin is a mining simulator and gives you a better understanding of how crypto mining works in the real world (on a micro level).
Network Power: This is the total amount of power generated amongst all players combined, but each player has their own individual mining power.

My Power: This is your individual power, and what's used to calculate the amount of crypto you receive from the mining block. Playing mini-games, or buying miners will increase this power, and the amount of crypto you earn.

Block Rewards: Every 5 minutes the block reward for each crypto is distributed amongst the active miners of that coin. The more players 'mining' a particular coin, the smaller the reward. You can also split 'My Power' among all 4 coins, or concentrate 100% of your power on one coin.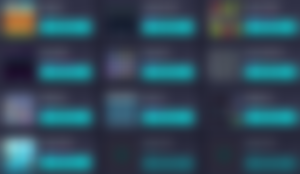 By playing fun mini-games like these, you increase the 'mining power' of your computer. Increasing your mining power increases the amount of crypto you receive every 5 minutes. As you can see from my screenshot, the difficulty of the games increase, which increases the 'mining power' you receive.
I WOULD NOT describe these mini-games as 'fun', unless I actually enjoyed them.....and I legitimately do. I thought this whole site would be a grind to try and earn anything decent, but so far I've done very well for myself just dedicating a few extra minutes a day playing the mini games and increase 'My Power'.

As of today, there are 1,342,659 players on RollerCoin. When I started last week it was just over 1,00,000. Right now I'm in the top 1% of RollerCoin players, and the only thing I've done is log in every day to claim my bonus and play a few games. I'm being honest when I say I haven't had to 'grind' or put in numerous hours to get here, but this is a fun way to burn time.
I've earned multiple Doge so far while I was starting out. At the time it was the least 'mined' coin on the site, so I figured I should put what little power I had towards that. Now that I've gained a much higher 'mining power' I've switched to RollerCoin. Having RollerCoin allows me to buy miners which further increases my earnings. The miners (like your computer in game) are working 24/7, constantly earning you crypto. For a few minutes a day, you can earn far more than most other faucets I currently use online.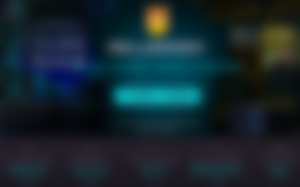 I'm going to attach my link to RollerCoin here. You can choose to use it, or just sign up without it. Spamming a referral link isn't the point of this article. I genuinely enjoy this site. I enjoy playing the games. I'm hyper-competitive and I like watching my rank increase. I love waking up in the morning and seeing I earned more crypto while I slept than I would have spending all night using faucets.
I would never endorse a product or site I didn't fully believe in or had any interest in. The only reason I'm writing this is to bring it to your attention. Playing the mini-games has helped tremendously with writer's block when I'm trying to work on an article, or relieving stress when things aren't going my way. Check it out....there's nothing to lose, but there's plenty to gain!
Sign Up Here!
https://rollercoin.com/?r=krxhm0hk