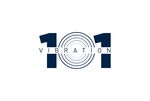 When I first heard about an Orgone Pyramid I can remember rolling my eyes and shaking my head. Orgonite, orgone energy, an Austrian doctor from the 1930's? This isn't a Netflix documentary, which is what I thought when I first heard about it! I had so many questions. What is Orgone? Where did Orgone come from? Who created it, or found it, or....smelled it (I literally knew nothing!). I'll answer all of those questions, and explain what Orgone is, why an Orgone Pyramid can make you feel better, and how you can take this new found energy with you everywhere you go!
Orgone energy is like 'The Force' in Star Wars, It's living energy. This energy is all around us at all times, and it's in everything. Orgone energy was discovered by an Austrian scientist named Wilhem Reich in the early 1930's. Orgone energy has been referenced both religiously and culturally for thousands of years by many different names. Chi, mana, ki, prana chakra, are all terms used to describe what Orgone is.... Universal life energy.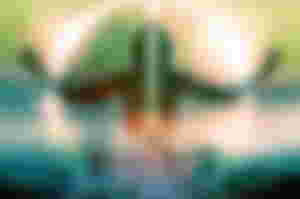 Dr. Reich discovered a new particle of radiation while performing experiments on micro-organisms in the air. These newly discovered particles of radiation were named "Orgone". Upon further research it was found that the orgone radiation particles gave off the same type of energy as that of the sun. Orgone is massless, and it can be found anywhere, everywhere, and in everything.
While Dr. Reich began studying these new particles of orgone energy, he conducted numerous experiments of introducing the cells of different diseases to orgone energy. One test result found that when cancer cells were put near Orgone, they died instantly. After conducting more research, Dr. Reich believed that because this 'life energy' was flowing through everything, then it obviously must flow through us. He concluded that most of our physical, mental, and emotional problems stem from when there's orgone energy blocks inside your body.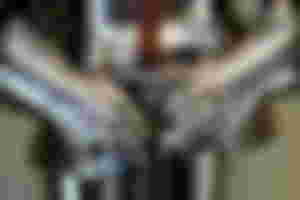 When Orgone energy doesn't properly flow through our bodies, it gets old, stale, and backed up. Imagine if the 'flow' of electricity to your refrigerator went out....every minute that passes, the food inside is slowly going bad. Dr. Reich described this as 'deadly orgone energy', and that it builds up in our muscle tissue. When the deadly orgone energy gets backed up and builds, it leads to a hardening that Dr. Reich describes as 'armoring'. Aches, pains, disease, and even emotional trauma can all be attributed to this armor that we're keeping inside through blockages.
It was at this time that Dr. Reich had to not only collect this Orgone energy, but also be able to disperse, and direct it. He created what he termed an 'Orgone Accumulator', which was a box that you sat inside and absorbed focused and directed Orgone energy. The box was made out of wood, with alternating layers of organic, and inorganic materials. The organic material (wood, and cotton) would draw in the Orgone energy, while the inorganic material (copper, steel wool) would keep that energy trapped inside and direct it toward the body. It was basically a greenhouse for positive vibrations! Time inside the Orgone Accumulator would break down the deadly orgone energy blocks, and improve the flow of this universal life energy.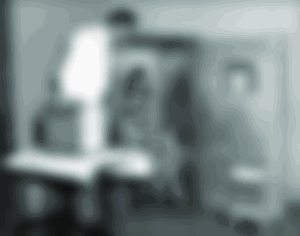 Todays version of the Orgone accumulator is much easier to use, and MUCH smaller! I'm talking about the Orgone Pyramid! Orgone Pyramids are filled with organic materials, (different types of quartz, and other precious stones) inorganic material, (copper wire, and various metal shavings), and concealed with resin in the shape of a pyramid. This combination creates what is now known as 'Orgonite'. The quartz and other gemstones (organic) are electrically charged by coming into contact with the resin, and collect orgone energy. It's like the greenhouse I referenced earlier, by drawing, absorbing, and trapping the orgone energy. The copper wire and metal shavings (inorganic) then redirect this focused orgone energy back out to you.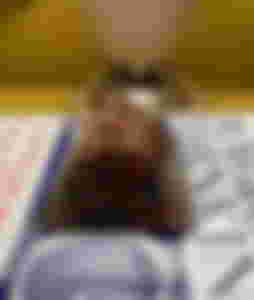 This is a picture of my little Orgone Pyramid I keep on my nightstand next to my bed. I'll never forget the first time I went to sleep with it next to me. I slept like a BABY! Best sleep I've ever had, and this Orgone Pyramid has become a permanent fixture on my nightstand. I thought about just taking it with me everywhere I went, but obviously that's impractical (for obvious reasons xD). "Is that an Orgone Pyramid in your pocket or are you just happy to see me?" ;) (Ughhhhh)
A week after sleeping next to my new best friend (the pyramid lol), I've never felt more alive and free! I slept better, woke up recharged, energized, and ready to take on the day. I noticed that my attitude changed as well, and I was excited to take on the day instead of waking up in pure dread. There was certainly a confidence boost that came from my new attitude, and I felt unstoppable!. At this point I realized I had to have this with me ALL the time!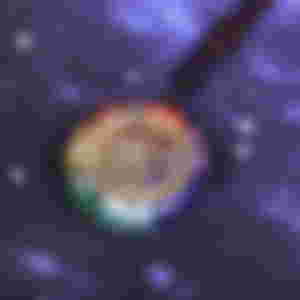 I decided I wanted a necklace, so that I could conceal it if I wanted, and also because it would be right over my chest. The one pictured is the one I decided on, and I purchased mine here. The design on the pendant is an ancient Hindu design called a Sri yantra. This Sri yantra is a form of sacred geometry, and represents spiritual and material manifestation. I wrote more specifically about the Sri Yantra here.
The materials of the necklace are made of high quality gemstones and crystals. The list includes: Red Jasper, Carnelian, Tiger Eye, Green Aventurine, Turquoise, Lapis, and Amethyst. This powerful combination of gemstones creates Orgonite like in the pyramid. In addition to the Orgonite, the Sri yantra design is relaxing for me to look at and gives me a sense of gratitude and abundance. The copper wire is embedded inside the center of the necklace, where it gets directed to the body.
When I started wearing this every day I noticed an even greater uptick in my emotional wellbeing, and my body. I also began to notice that the situations I found myself in, or the people that were being brought into my life were more helpful, kind, and loving. New doors and opportunities seemed to be popping up left and right. My productivity was through the roof! Normally change would scare me straight, but I felt excited and confident with every decision I was making. I started walking boldly into my new life, and enjoying every step of the way.
As I mentioned earlier, I keep the pyramid next to my bed. The flat base and design make it one of the most obvious spots. The benefit having the necklace on me is that it comes in contact with my skin, and increases the flow or Orgone energy inside. You can place your pyramid anywhere you want, and it will bring life to whatever it's near. Common examples include:
In the kitchen (near the microwave?)

Home Office (Near your computer)

In the garden (plants are filled with this stuff too!)

In the bathroom (while you're getting ready for your day)

Keep one in your car (no road rage!)
There is no 'wrong' place to put your Orgone Pyramid, and there's no 'wrong' shape either. I chose a pyramid because of it's sacred geometric properties, and also because.....it's flat -_-. Get a cube, get a sphere, get a dog shaped orgonite piece, there's no limit to the ways you could make your own. The resin allows you to use any mold you want, but just make sure it's filled with the correct materials to inside. Organic and inorganic is the way to go!
https://vibration101.com/orgone-pyramid-what-does-this-powerful-shape-do/
---
Have you ever heard of Orgone before? Do you believe there is a 'universal life energy' that runs through everything and everyone? What ways do you recharge and get your body and mind right when you're in a rut? Let's have a conversation! :D