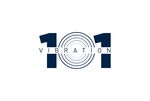 How is manifesting your dream life coming along? Is the way you're manifesting going fast as you'd like? Maybe you're making advances and seeing improvements in your life that you're happy with,  but you're thinking.....really, what's the fastest way to manifest? Or maybe you're having trouble using the Law of Attraction and manifesting any visible results altogether? No matter where you're at in your manifestation journey, we all want our dreams and desires to come true...but typically there's always one problem.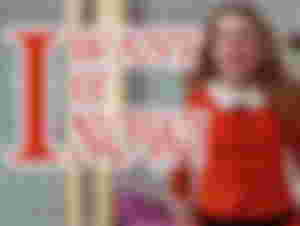 We want the dream house, car, partner, job, and we want it fast....like 5 minutes ago fast! Why isn't it here already? What am I doing wrong with my manifestation? Don't worry! We will cover the fastest way to manifest everything that you so rightly deserve.  Life is short and time is precious, so there's no point NOT utilizing every bit we can and living the way we want!
One of the fastest way to manifest the things you want is to get specific! Don't get me wrong, manifesting general wealth or love is just fine. For example, when I meditate I focus on high vibration thoughts such as prosperity, joy, gratitude, etc. just to give my mind a break from the daily garbage I consume regularly.
When I'm focused on what it is that I want to manifest, I get VERY SPECIFIC. Saying things like "I want a lot of money" or "I want a new job" is just too vague. Think of the universe like your waiter, you just have to tell them your order! How much money do you want to earn every year, month, week, day? What's the color of your dream home, what does the backyard look like, or how many garages does it have? How does it feel going to dinner with your soulmate and staring into their eyes? What type of conversation do the two of you have? Getting specific regarding what you want will give it more power and make it more likely to manifest!
Going back to our waiter metaphor....If you don't want pickles on your burger just say so! Get specific with the WHAT and the WHEN of your manifestations. The more specific and detailed you can get into your manifestation, the faster you will see it come to reality.
Everyone is going to feel differently about what it is they're trying to manifest quickly. That's what make us all beautiful and unique! The thing to remember though is the intensity of those feelings. Really tap into those strong emotions, and feel them as deeply as you can.
Let's take winning the lottery for example. Imagine you look down at your lottery ticket and read each number, slowly realizing they all match the winning numbers. How do you feel? Happy, excited, joyful....those are all great feelings, but how would you really FEEL the second you realize you hold that winning ticket? Do your palms start to sweat? Does your mind race with enthusiasm? Are you calm or nervous about what to do next? Imagine yourself in that situation so intensely that you can hardly tell it hasn't already happened!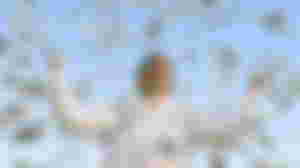 What about meeting the love of your life? You experience butterflies, you can sense the electricity on your skin, and the hairs stand up on the back of your neck. Maybe you see your manifestation as you and your true love celebrating your 30th wedding anniversary surrounded by friends and family. There's no right or wrong way to manifest, but the feeling you give it are what make it turn into reality. What you want is special to you, and you deserve it, but the way you feel about it is what is most important!
Spending time getting in touch with those intense emotions, is just another one of the fastest ways to manifest. When those feelings seem as real to you as the air you breathe, you'll start seeing results. This is what makes manifesting so quick and speedy!
Oh please take this with a grain of salt. If you envision yourself as wealthy and living a lavish lifestyle that's just wonderful! but that doesn't mean maxing out all of your credit cards and taking on that major car payment because it's now 'reality' right? WRONG! When I say "act as if" I mean that you act as the person that received what your manifesting. Would the version of you that has manifested a wealthy and lavish lifestyle max out all of their credit cards and be drowning in debt? Probably not....
The version of me that's looking for the love of my life isn't going to be down in the dumps, unapproachable, off putting and low. I'm going to love myself and exude confidence just like I would if I were with my soulmate. I'm going to feel secure and independent, positive and vibrant. I know that what I'm heading towards what I want with every step I take. I'd love to know what they look like sooner though! ;)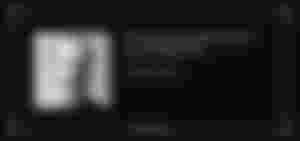 This is the hardest part to manifestation, and what holds you back from receiving it faster. Putting all of this pressure on yourself just generate doubt, fear, anxiety and impatience. These are all negative, and don't align with your manifestation at all! Don't be desperate either, which indicates scarcity. When you believe, and 'act as if' you already have what you want, there is no desperation.
A beautiful flower doesn't just begin that way. It starts out as a seed, and grows over time until it finally blooms. The beautiful flower can't be fully enjoyed until it has grown completely. Go with the flow and realize that everything is leading you closer to what it is you're trying to manifest.
Affirmations are another way to assist and aid in the fastest way to manifest. You can remind yourself of simple affirmations that can raise your vibration and get you back on track!
Every day, in every way, I'm getting better and better.

Amazing things are happening to me right now!

I am always headed in the right direction.

Money comes to me easily and effortlessly.

I welcome love and romance into my life.

Every day I am getting healthier and stronger.
These are some simple phrases that I've heard or said to myself when I notice negativity or fear entering my mind. I perk up and smile every time I think about one of these affirmations, which instantly realigns me with where I want to be!
Your manifestations are important, and you deserve to have everything you've ever wanted. Whether what you're trying to manifest is big or small (everything is relative), you are more than capable of achieving it. The same thing that makes our manifestations a reality is the same thing that's stopping us from achieving them. Our thoughts, emotions, feelings, beliefs, and actions are what determine the speed of your manifestations.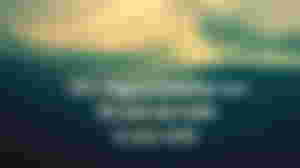 You have limitless potential, and there's nothing you can't do! If you can see something in your mind, then you can hold it in your hand. Thoughts become things, and we can use them to come up with reasons why we CAN, or CAN'T manifest what we want. You decide how you want to direct this power. Don't get discouraged if you don't see results instantly, just go with the flow. Everything brought you to this moment, reading this sentence! You're heading in the right direction and getting closer to realizing your manifestation right now!
https://vibration101.com/fastest-way-to-manifest-simple-ways-to-get-what-you-really-want/
---
What ways do you manifest what you want quickly? Are you living like you have what you want, or are you constantly chasing it? Have you ever been surprised by how quickly you've received what you were intending to manifest? Let's talk about it!