This article is a must read for every users or content creator in this platform. You must take care of your account.
This is a new account I created and I am not a new user in this platform. My first and main account was recieving a lots of down votes and it was usually marked as a spam maybe because of some haters or a group of down voters.
I am not a famous content creator in this blogging platform but I don't know why my articles are receiving enormous dislikes. Some might marked my comments as spam even though I rarely give comments to any articles I am interested.
I had two ideas why it happened in my account:
1. Someone with lots of accounts here in read.cash or a group of down voters are making an efforts just to down vote lots of my articles.
2. This might be a system problem of read.cash and needed to be fixed.
I recently emailed my concerns to the team or support of read.cash but unfortunately, it's been 2 weeks and still haven't received any reply from them.
But I have a strong feelings that it's not just a system problem. And this will rise the concerns of everyone.
If you are curious who I am and what is the username of my main account, it was @Valryan14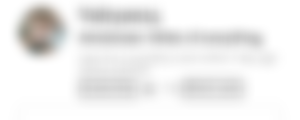 My account is almost three months old here in this platform and already with nearly 200 subscribers, just a few more subscribers and it will reach the 200 mark.
If you will be able and want to surf my account, you will notice that some of my latest articles had a negative (-) numbers of likes. Some of it only has zero (0) or no upvote nor downvote. Zero means someone have down voted it because you will always have 1 upvote from yourself every time you created an article. And when it shows a negative (-) amount of votes, it means (personally) lots of accounts have down voted it because I usually have good numbers of upvoters every time I made an article. And I strongly believe it is not just a random down votes from different users who saw my articles because I'm pretty sure I was not attacking anyone on my articles.
I already lose hope in my main account, almost a month now and haven't received any tips from the robot rewarder, but still thankful to anyone who upvoted it and sent some tips, thank you!
If you are curious and will ask me why would I need to create a new account and not just continually use my main account, my answer would just be simple:
There is no more sense in creating articles when it is not getting tips anymore. The reason of this is because of the numerous amount of down votes in my articles and my comments was marked as spam, and maybe that should be enough reasons why my articles or account is not receiving anymore tips from the rewarder.
I didn't create this account to curse or rant to the platform or read.cash but more likely to give awareness to everyone. If anyone who have read this and currently experiencing or experienced this, just try to email the read.cash support and hope they will notice your concerns.
This problem is a serious matter for everyone to be aware of. Because it will have a huge effect to you if you are only here to receive some good amount for every articles/stories you make. But if you are here just to share anything you like without any care of receiving dislikes, then this might not be a problem to you.
So, I will have an introduction again for everyone;
I am Val Ryan, an almost 3 months old user/content creator in read.cash with a main account of @Valryan that has nearly 200 subscribers. I usually love to write/create an article about anything that I like and whenever I had an idea.
Even if I am abandoning my first account doesn't mean I am also abandoning read.cash and this community.
I love Bitcoin Cash (BCH) and the crypto currency world and that is enough reason for me to stay.
A message to the down voters (If it really existed):
Please, stop it. You are making this platform ugly and making a bad impact to the other user's experience. This will not gain you anything. But if you are really enjoying things like that, may someone almighty bless you. Please have a peace of mind.
PS: It is not totally abandoning my main account, just a temporary one. But this one/account is where I will temporarily published my articles untill the read.cash support will notice my emails to them and the problems in my main account is fixed.
Please consider to subscribe to this account as I will be publishing my future articles here. Thank you! ❤️