Long long time ago I've lived in a city full of houses, the parking of cars was left and right so when the horns of those car will all together rang it'll surely break your ears. People from my place are like bats, they stand late up night and slept when the sun rises up. My mom can't sleep even she's tired from work, outside our house are like talking cats and dogs its like they were only living in the world and didn't care at anyone at all.
Sponsors of UsagiGallardo215
The Last time I saw, I was like watching an action scene I'd heard a gun shot and later the girl was carried by a man and he had blood on his legs. I didn't shout or nor to be shocked. Because that was not first time, as long as the bullet are not in our body.
When I also hit my adolescents I want to go out with my friends and we planned to had "simbang gabi" or night church because it's the month of December. Then It was different from what I expect my friends told me that we have no chairs to sit all are occupied and she is telling the truth, so we have no choice but to sit around out side. And as I noticed no one are seriously praying, they are talking to each other, laughing while the words of our Lord is being thought. I hate the feeling that my friend also is noisy and loud! As I was quite a bit and the mass was about to end, a bomb suddenly explode and the people had shout but never on panic! The teenagers are about fighting once more and the police are about to settle the scene. Even the church didn't stop because its like the usual scene we have.
The night church lasted about 10 nights and I wonder how can complete this mass. Before going home me and my friends had porridge the taste was delicious with a cheaper price. That's the good thing in our place food are all over with carinderia, or food court you'll just walk and you'll find what you need and want. After you go outside you'll see computer shop just infront of our house then walk a few steps a church but its not like our religion then you could go fix your hair, do some hair cut or colored it. And many more good thing the store owners are my friends, because it's everyday will be seeing each other. What do you need from our place is money If you don't have money you'll never survive, i had friends that can't manage to buy their excess only the essentials and sometimes not enough to buy their needs.
Maybe your asking what kind I of place I had? Squatters area? Or even beside the market? It's kinda messy around but it's up to the people living there on how will you handle the circumstances and consequence. We just need to used it to what we have and contented is really need.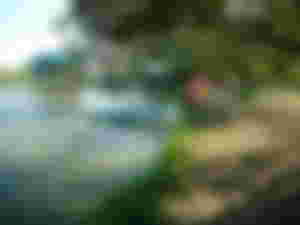 And as I've been sent here in the province I was really amazed on how it would be this quiet and peaceful the air was so fresh. There are so many tress with fruits, and I also saw vegetables all over the garden of my auntie. Like tomatoes, eggplant and string beans. The fish and the chicken are freshly cooked it was really one of kind experienced for me. I even try to feed the fish from my aunts fish pond, there was my cousins they really trying hard to ride that boat and you'll see in the middle of the pond a nippa hut and a bridge I was really afraid of crossing into that. But it was all worth to see what's inside chairs made of bamboo, flowers likes orchids it was really beautiful I also got to sleep in there. And do you know who made that nippa hut, my husband, his father and his siblings they are really talented when it comes to making that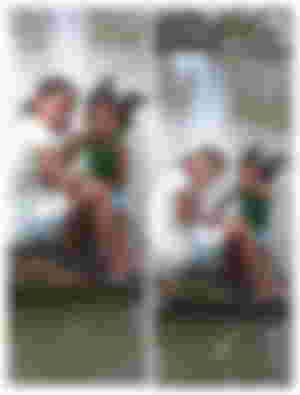 And because of love I had stayed here for almost 18 years and the things that was new to me before is like I already knew it. I've been used to all of this this Is my home right now, it's really alot different from before but I love the changes that I had and its all because of my kids. They were born in a place a lot different to mine and I was happy that they never got to experienced the messy things I had.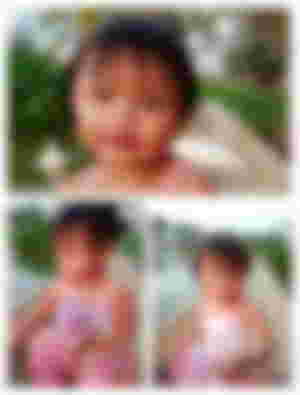 Maybe we live beside the water area an ex farm before I camed yes the place we have had rice croops before but because of floods the water was stocked in our place. And It became like this no land to step in without boat we can no longer go anywhere else. Glad that my kids are more good on me, I'll just ride on the boat and I didn't need to paddle at all. The food are also fresh because we can had fish whenever we want and the taste was amazing.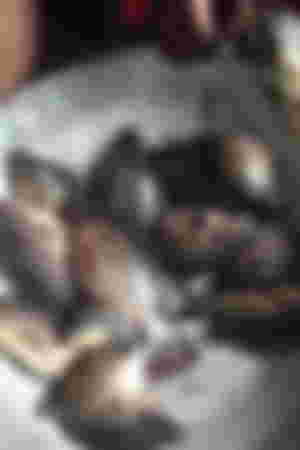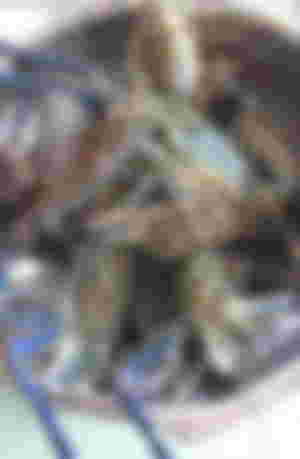 Whatever place we had it's up to us how we can make ourselves happy and we don't have to make it complicated. Because evey new day is a blessing we need to thank with, we might encounter changes in our life but we must face it with a deep smile. At first after months of living here in the province Id also finding my old home but it's really meant for a change and maybe it's for the better to have a place like this. With its fresh air, water and surroundings. No more pollution and of course a happy family to be with.
Thank you so much for dropping by...
Love, UsagiGallardo215 🌙
Herbal Medicines that we used before medicines
Never I Ever had: School Editon (me and my daughter challenge)