I'm from Philippines and here will I tell you how hot here in our Country is. Let's begin. March 17, 2021 at 10:53 am 29 degree Celsius after I finished taking a bath with my baby after 30 mins I noticed that she sleep by herself and I grab the time to write few paragraphs in my planned topic. It so terribly hot and I swear the air from our electric fan is also hot. I also want to take a bath but the water from our faucet is also hot. I'll be waiting for it to cool down and put some ice on the pale.
Our country is considered a tropical country because it's near the equator and we experienced wet and dry seasons only. The Philippines has 5 Types of climate, including the tropical rainforest, tropical moonsoon, tropical savanna, humid subtropical and oceanic both are in higher altitude areas characterized by relatively temperature, oppressive humidity and plenty of rainfall. This is also dependent on the location in our country, as some areas experience rain all throughout the year. The warmest months of the year are March to October and the coolest are from November to February as the winter monsoon brings cooler air.
The Phillipines is intersected by the equator, so we experience much warmer rather hot temperatures year around. This is due to the equators near constant exposure to sunlight all year long. The ITCZ (Intertrophical convergence zone) plays a huge to in affecting our climate here in the Philippines.The ITCZ shifts north and south seasonally with the sun, it moves in the Northern Hemisphere winter. Therefore the ITCZ is responsible for the wet and dry seasons in the tropics.
Our country usually experiences the hottest weather during the month of May. And Data from PAGASA showed that the hottest temperature in the country was recorded in Tuguegarao, Cagayan on April 22, 1912 and May 11 , 1969 at 42.2 degrees Celsius.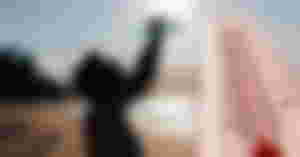 Dehydration

Lack of air flow

Too much Sun exposure

Hot & crowded conditions

Bushfire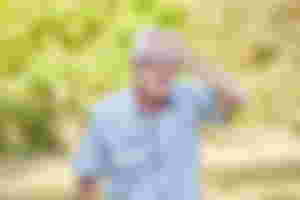 Anyone can suffer from heat related illness, but those most at risk are; People over 65 years old, particularly those living alone or without air conditioning. Babies and young Children can't also stand too much heat. Pregnant and Breastfeeding mom's and people who are physically unwell, especially with heart disease, and high blood pressure.
Drink plenty of water this may help reduce dehydration. Studies show that about 80% of our body is water so we must maintain dehydrated. Avoid too much exposure of the sun, heat is also good for the body starting 6 in the morning till 8am but if too much it will cause bad health for our body. Protect ourselves before going outside our house by wearing shades putting SPF lotion, and don't forget to bring umbrella.
Swimming when summer arrives swimming in the sea or in swimming pool are excited to do it's like we're doing it every year. But after the pandemic lock our malls and resorts its like there's no more reason to go outside. And hopefully this is the time to go swimming. When I was a child we swim morning till night until our hands wrinkled up. And we sleep in rooms then will swim again for tomorrow. I got so dark and you would though I was and ieata but it was really enjoying. Because of too much heat it's like we don't like to go out of the pool. It's a quick quench and we'll also learn to swim
Halo Halo we pilipinos loved Halo Halo tagalog for mix-mix. With it's lots of ingredients such as sweetened banana, camote, beans, mais, gulaman, sago, nata de Coco, crushed ice, evaporated milk and with its toppings such as ube halaya and leche plan. I even eat the special Halo Halo that had ice cream on top and wow it's a blast. Its so popular here in our country so lots of us goes crazy in it. Halo Halo is so perfect this summer you can made it your own or just buy it if your a busy person.
Saging con yelo, Mais con yelo, if making halo halo is quite expensive you can made some simple banana or sweet potato, crushed ice and evaporated milk and that's it, it's also delicious and can relieve the heat.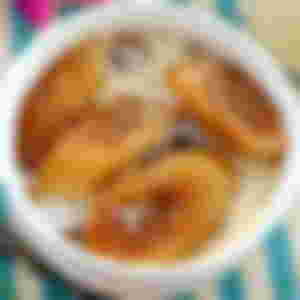 Sago, gulaman this is the main character of my menu i loved this when I was a kid. Of course children would resist halo halo because with its mixed ingredients they will think if it's delicious to eat. Unlike those sago and gulaman that known for its chewiness youll surely loved it, youll need crushed ice and syrup made with brown sugar boiled and cool down then add sago gulaman and that's it..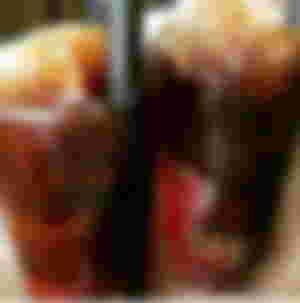 There are many kinds of drinks that will surely refreshen up and its up to us on how will make it. And what ever it takes on how to make your summer fun, please don't forget to be very careful with your health. I feel the heat and I'm not comfortable with that feeling it's like driying up my whole body. And water is really important to quench and rehydrate our body. That's for today and continue to be happy whether it's summer or not.
________________________
Thank you so much for dropping by your comments are important to me. 🤗
Love, UsagiGallardo215 🌙
Lead image via Google
Traditional games (outdoor) vs Online Games