What's up again my read dot cash friends happy Thursday morning to everyone. Let's have a cup of coffee to wake our mind and be ready to grind for today. What are you plans for today, well I woke up so early because hubby is here. And tomorrow dawn he'll be going back to work. Today I want to flex my magical sunrise that I'll recently caught after I brought my kids on the road. You know our location, needs a boat so we can travel around. Early at five am I'm a wide awake sometime I don't need the alarm to wake up I have my body clock. I cooked rice and breakfasts dishes for my two high school grade 11 and 7.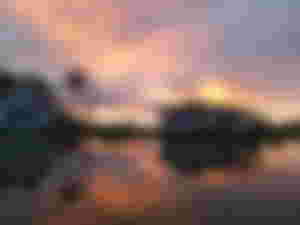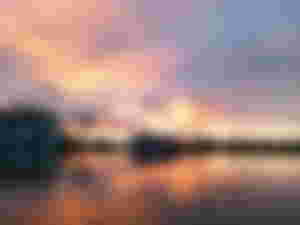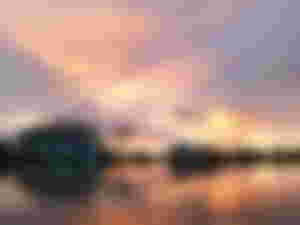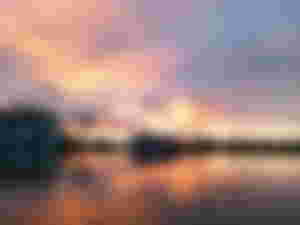 I was paddling home when I saw this magical view. I paddle faster because I was afraid it might fade and missed the chance to capture it. I hurriedly borrow hubbys phone because he has better camera than mine. I snapped and snapped and still amaze by the beauty of our nature. This only come ones so I don't want to missed the chance to have a remembrance of it.
Maybe we called our place a water world and we can't hang around just by walking but we have so much to be proud of. The house in the middle is our humble home, yes we don't have second floor so we have no choice but to welcome the flood in our house. It's really annoying, imagine inside your house and your surroundings full water. But we can't do nothing but to accept it, we can't stop nature all we can do is go to the flow and be prepared. Like now it showed something that will calm our selves.
All photos are mine
Captured by yours truly using Infinix HOT 11S
Love lots, @UsagiGallardo215