Fresh Fish From Water World
Happy Monday my read dot cash friends hope you all have a wonderful and productive week. How was your weekend? Ours went well because hubby was here, we spend his two day off filled with loved. This is gonna be my fourth article for my season come back. The first is my comeback the second is my about a beautiful Sunrise and the latest is all about a new born baby ducks. And for my today's topics is a blessing from our water world. My brother in law came and brought us a lot of fish. My daughter will help me clean this stuff. First we're going to removed the fins by cutting it. It really takes time to clean a fish.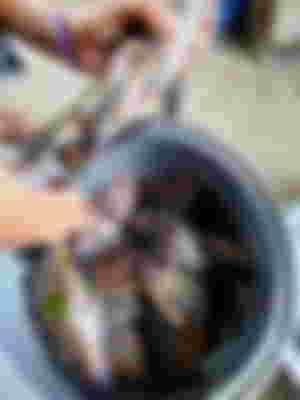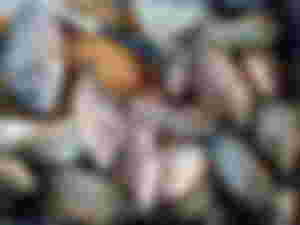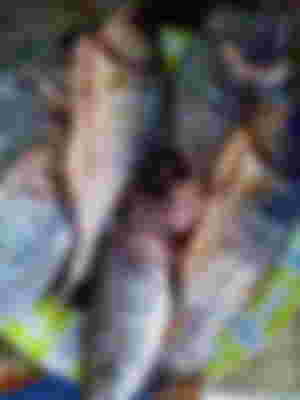 After we cleaned the fish we let it dry for a while so we can put in the fridge. I got six pieces to fry for our lunch. This is some of the advantage living in the water world, because if you work hard you don't need to spend too much just to survive. My husband works five days 12 hours a day and when his day off came he still catch fish for us to save money. Having a big family is happy but a bit hard to we have three students grade 11, 7 and 2 so imagine the expenses. Our youngest daughter is only three years old and she's still need to drink milk. I pity my husband sometimes and admire him at the same time because he was able to find ways for us to survive.
Before he had work on Manila he was a farmer and a fisherman so I know he will never forget the first job that let him earn at his ways. And me too I'm always thankful of BCH because I was able to help myself, my husband and our family. Im grateful that I've known noise.cash and read.cash . And here's the fresh fish that I'd tried the taste is fresh and sweet to you can dip it calamansi and toyo or the flavour of your choice. Me and my family enjoyed our lunch together.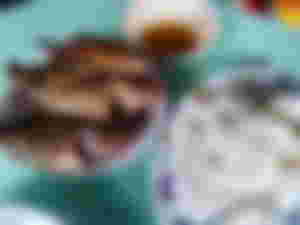 Love, @UsagiGallardo215