What do you do when you're feeling down? And what are your reasons behind that pain? Me I'm getting tensed LoL because cryptocurrency is falling down and my friends told me that before it reaches to 70k or 70 thousand in pesos. And good that last year I experienced it's high value that worth 36k or 36 thousands in pesos. BCH is a lot help for me and I hope it will recover soon.
Sponsors of UsagiGallardo215
I want to express my gratitude to my dearest sponsors thank you so much for the trust
As I'm striving hard to my a topic for each day I always run to my Pinterest app and A lot of topic or questionaire will saved my day and here's I found that definitely define my previous feelings after I saw my Bitcoin wallet.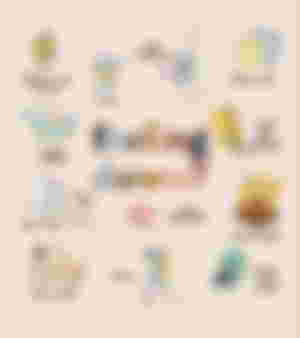 Looks like i did this stuff while I'm feeling down and here's my reason why
When I'm feeling down a cup of coffee will help me start my day. It always give me energy and like a engine on a car I can't start without a coffee.
Why coffee not tea? Well Im not on a diet for know and I love the taste of coffee because I could have many flavors as I want like; plain black or with cream. The different types of coffee is for different types of person and we could find our type just blending our own choice.
After I've joined noise and read cash I've got a lot of virtual friends who help me to understand how cryto works. Because my old friends didn't have knowledge about this stuff so for me calling or chatting my virtual friends is a big help when I'm feeling down. My old friends help me my personal problems and I'm not shy to asked for advice or opinion and having a friend is like having a shoulder to lean on.
As a full time mom Nap is not required to my job, because even I'm tired or feeling down I better choose to explore my Smartphone and go to read or noise cash. But at the end of the day I'm so sleepy because of too much house work and online typing. And having 8 to 10 hours sleep for the night helps me ease my down feeling for that day.
Because of too much heat these past weeks it really requires to take a bath at least twice a day. Problems are often solve when we already freshen up and we can't a have a good mood if we feel too much heat to our body. And I'm physically emotionally mentally exhausted because of too much heat. And the solution i had is to put ice to my pale so I can have a cold water that will help me to feel cool and Im doing that almost everyday.
Hmm well I already forgot to fixed my self but before I often put make ups on my face. That way I forgotten my down feeling I feel like I'm gaining strength when I'm fixing myself. Because when we see our selves in the mirror then feeling beautiful we can hardly feel that were alright and can make things possible. Well before I treat myself I'll assure that I already treat my kids there needs and wants that I way I thought that I already treated myself because seeing my kids happy is making me more happier.
I can't sleep without music that's why we have our mini radio that will stand by my side till dawn. Because after 4am strikes the music will change to rock and might waked up my kids. I have my favorite radio station that even music are repeated Im happy listening with it. A clean house will always removed the negative aura and will make us more comfortable but my kids will always make mess so even if we've already clean you can see the scattered toys.
Both things that I can't do because I don't have a bicycle before we do thats what I used when selling fish. And getting on the road makes me comfortable, I have a friend he loves riding his bike he told me he can express his self by simply paddling it and going far as he can. Biking is his stress reliever.
Living in the city well we don't have garden, but before my grandmother died she has a small one and she has few plants and flowers. She told me that when I'm feeling down I could talk to her flowers and plants they can help me lessen the burden and at the same make me feel alright. The pandemic brought a lot of plant lovers (plantito and plantita) they spend more time on gardening because they feel that they are having a reward by taking all there stresses away.
For me writing on read and nosie cash is my daily journal. It's already part of myself/my Life and writing in those both platforms made me stronger. It developed me to become a better person, it leads me to friends that I thought couldn't be friends with. They thought me fight without the battle and they showed me the light of hope when I was on that deep corner and very lonely.
These are some of my statements that I do when Im feeling down, and after i shared it to you all it lessen my burden and I'll just continue to fight. And we all have reasons and goals why we are still here grinding and continuing. We want to reach our Targets, we want to pursue a better us for our loved ones.
🌙
Thank you so much for your wonderful time and with all due respect I hope you like my today's blog
Lovs, UsagiGallardo15 🌙
Lead image source
Filipino Beliefs during Pregnancy