Twelve words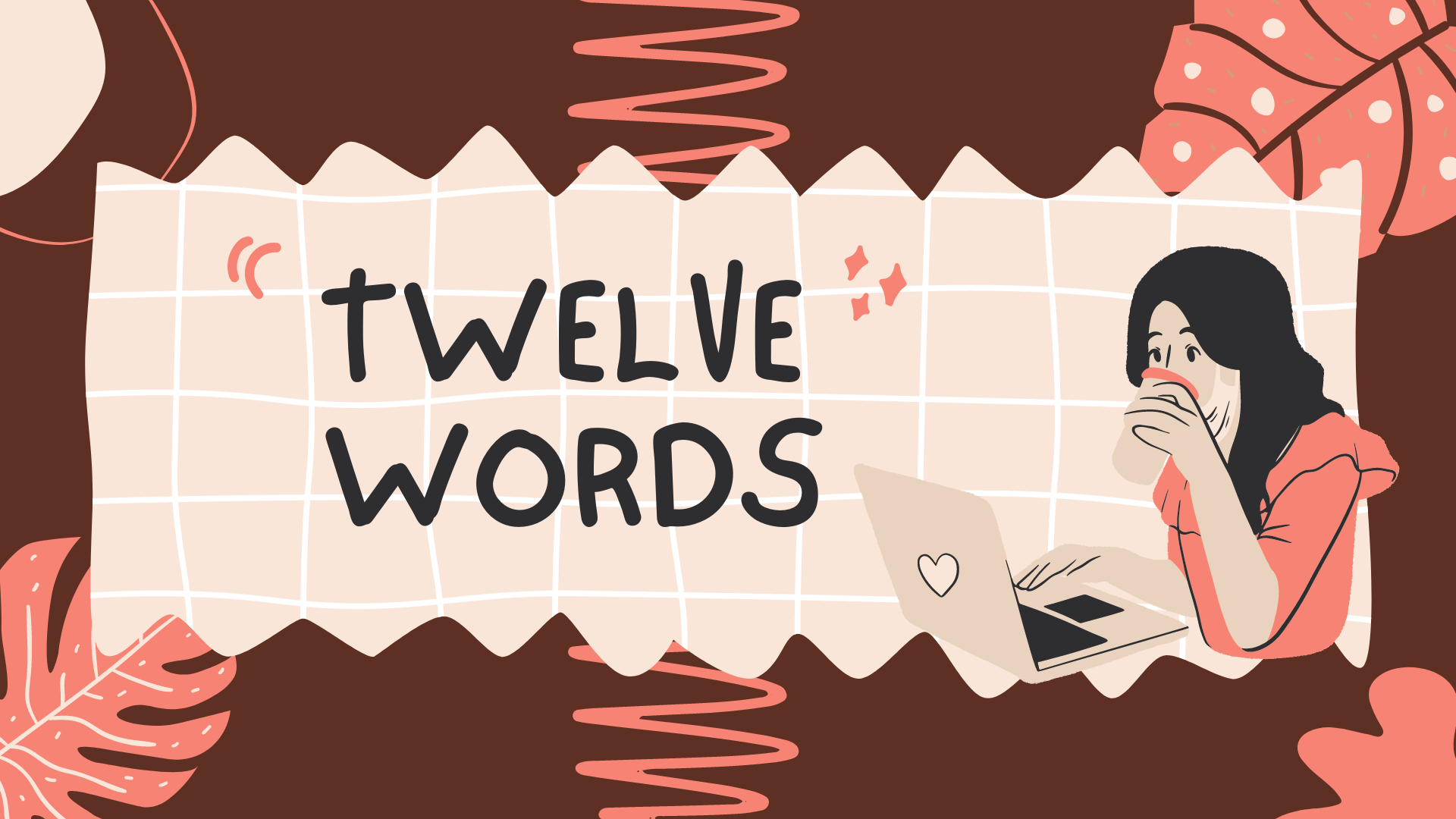 complete, *****, remember, happy, ******, treasure, *****, bedroom, closet, ******, ******, eleventh
"What's on this paper? What should I do? Can I bet this on the lottery?" my sister asked.
"Just hide it first, sister. I'll tell you what it's for as long as you hide it well, don't ever lose or forget the words written on the paper", I said.
My older sister has no knowledge of what is said in this paper. But given that I don't have a normal job and that my days are numbered, this is the only positive legacy I can think of to leave to them, to my entire family. The cryptocurrency wallet is currently bearish. I have almost no assets here besides losses. I don't want to take all of this out for my medication because it might not be enough after a few months of therapy. I made the decision that this is the only gift I will give her. I just need to create some straightforward instructions once more so that my sister can use the seed phrase I supplied her to unlock the contents of this crypto wallet.
---
After thirteen months...
---
As of today, November 11, 2023- BCH and the other altcoins hit other all-time highs!
I suddenly remembered the crypto my late sister was talking about. I remembered it was her last will that I will use a crypto wallet and always check the assets included in her hidden papers. I quickly followed the process of how to open her personal crypto wallet. And when I opened it after 15 minutes, I was shocked by what I saw in her portfolio.
Usagi is a million-dollar girl!!!
I really couldn't believe what I saw. In pesos, it is also several millions. I don't know what emotions I will feel. At the same time, I wonder how she had so many coins. I suddenly remembered the platforms placed in her notebook. Turns out she's a content creator. She had also published several blogs and she also has a lot of followers on a crypto site. When I tried to open an account and visit her profile, I was sad because many people were looking for her. Not a single user knew that he was dead.
She also lived for several years as a content creator. That amazes me so much because there are so many people who love and read her blogs. I didn't even think she was a good storyteller either. Because Usagi, she's just very quiet. She was territorial in her position and does not want anyone to see what she was doing. At first, we even accused her of being a scammer. The little thing we did not know about her is, that she was just a famous writer.
Because of what I found out, I immediately opened the manual that she also made so that I could withdraw the assets that she had in his wallet. I studied carefully and to make sure I was doing the right thing, I first tried to send small coins. After 2 hours, it came in immediately and I quickly converted it to Pesos. And because based on what I see, all her coins are bullish and her stocks are really huge, I immediately converted 50% of it to BUSD. I left temporarily the other assets and I will follow her advice to do the spot trading.
After I followed Usagi's orders, I approached my siblings and parents. We all cried because we did not expect that our late sister loved us this much. She also has written in her notebook how we will use the money. She wants me to become a doctor so I should study using the wealth she left to all of us. She also wants me to focus on the stock market so I promise that I will take care of this money.
I did not expect that with the help of the twelve words I had, I could open the treasure chest.

Hi guys!! Thank you for stopping by! I created a fiction today because I wasn't really feeling okay and I feel like I am dying. Anyways, the words above aren't true so do not ever try to input that Oki?