Market Crash, Midterm projects, and peso balance turning zero.
There must be others like me who are feeling quite depressed about what is going on in the world today. War, climatic change, global starvation, inflation, and the current market collapse. I didn't think there would be this much dumping in November. I feel bad since, on November 5, I simply purchased assets with the hope that they would increase in value. However, it turned out that the pump for Bitcoin Cash was the last one that week. And the entire crypto market actually fell after the Beaver Blood Moon lunar eclipse.
Because the market meltdown happened at the wrong time, I am quite depressed. At the same time, I am enduring my rigorous midterm tests and projects. The money in my main wallet is what stresses me out the most. It will eventually be zero.
I have to admit, it makes me cry. I genuinely didn't anticipate the gem you were holding to change so drastically so quickly. Fortunately, by turning my Bitcoin Cash into a stable currency, I was still able to reduce my loss. However, the money I had invested in Polygon (MATIC) in my second wallet, Binance, is trapped and presently trading at a loss.
My wallet is another annoying thing in the Maya app. I have some investments there as well, but just as I was going to release everything, the cryptocurrency and program went into maintenance. Unfortunately, this is all that's left after I last accessed the app.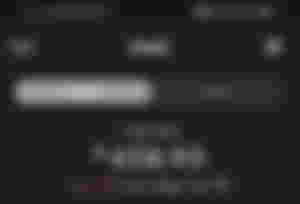 The market and the world are completely chaotic. It's a far leap from the lovely and healthy way of life of yesteryear. It's as if I want to go back to my youth and the periods when we lived in the province and even if you didn't have money, you could survive and you wouldn't go hungry because there were always plants and sweet potatoes to harvest.
---
These days, having money is stressful as well. I used to like going shopping for necessities, but now the constant price hikes make it quite irritating.
I'm now contemplating what to do next. I learned a valuable lesson: only invest money you can afford to lose. Another thing is to continue learning about investment. It's preferable to continue studying everything rather than only listening to others' interpretations.
---
Thank's for reading!