How Prepared are you?
PUBLISHED: JUNE 14, 2022 TIME: 7:30 PM PST ARTICLE #: 134
Howdy howdy my dearest readers! Although we are still in the midst of the market's bloodbath season, I hope you are all doing well today. Bitcoin, the most popular cryptocurrency, continues to plummet, leaving many people in denial about their holdings. The greatest thing I've found is to take some shorts and play the bounces. Anyway, we can look at the good side of things and claim that low market value means getting a higher accumulation.
I salute all crypto holders out there for having diamond hands. You're all so brave, and I knew we'd be able to overcome our fears and anxieties. Keep in mind that losing money is an inevitable part of trading. You'll get to the moon soon, believe me!!
---
Anyway, let's move on to the next subject for today. I wanted this to be a different kind of prompt challenge, and I hope you guys appreciate it. I was thinking about this topic after seeing the movie "Sadness" a while back. This is a Taiwanese film about a viral outbreak that turns ordinary people into nasty and murderous maniacs. If you still want to watch it, you can find it on Netflix, Facebook, and YouTube.
Okay, without further ado, let's now try to answer this question.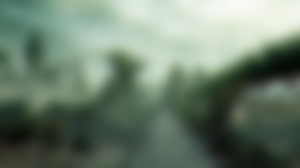 Since that zombie movies are so well known as a kind of apocalypse, I know lots of people here will pick it as an apocalypse. But me, I can't imagine my life once it happen. I know that I may lose many people that I love and maybe some people will also use their power to threaten and harm those people below socio-economic status.

In terms of man-made war, I am against to it because I do not want to see children suffer and their parents die. A battle, in my opinion, will not  fix everything.

When it comes to purges, I believe that the wealthy will be the only ones remaining. I can't image what my life will be like if something occurs to my country.

So, if you ask me, I would prefer climate change to a natural calamity such as earthquakes or volcanic eruptions. I'd rather accept this type of catastrophe because I know God will be the one to bring it about. And I know that when the time comes, we will begin a new life together.
I imagine myself in various locations. If this happens and I am separated from my family, I will do everything possible to survive until I can return home. I'd hold my phone and make sure I don't lose any of my contacts with them. I'd advise them to do their best to stay alive as well.

If I were ever with my family and the apocalypse had just struck and there was no way to survive, I would tell my parents how much I love them in the second picture. To my other siblings and my child, as well. Until our final breath, we will hold each other's arms. At the very least, we are all connected in that manner.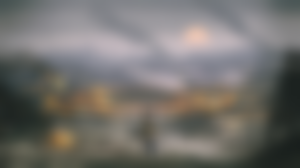 I always tell myself to be prepared to die. Actually I always remind myself, "Mamamatay din naman tayong lahat, una-unahan lang yan. Kapag oras mo na, wala ka ng magagawa". So in terms of my mental preparedness, I could say that I am fully aware that anytime, I would die. I just don't like to picture myself dying because of a gruesome event. I would rather picture myself being suffocated real quick.

So if an actual apocalypse occured, I would be 100 percent be prepared. Well it still depends. There are so many what if's inside my head but if ever that I will be the only one alive, I would choose to die right away.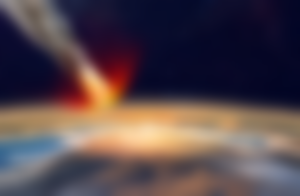 I picture the event a not totally gruesome. I think that the apocalypse would start with a prophet announcing that there will be a massive destruction here on earth and we must reconcile our sins followed by a massive meteorites that will enter the earths surface and will lead to some tidal waves and earthquakes.

Image source: https://www.discovermagazine.com/the-sciences/how-prepared-is-earth-for-a-potential-asteroid-collision
---
Anyways, going back to the bloodbath of the market, are you prepared if something bad happens to the crypto universe? What if the price of these coins will dump to $0.10 real quick? How prepared are you?
I hope this message will make you think for a while and to plan for an exit points if something happens to this market crash.
Disclaimer: THE PHOTOS I USED HERE GIVE CREDITS TO THE RIGHTFUL OWNERS. ALL INFORMATION IN THIS ARTICLE IS TRUTHFULLY WRITTEN IN SUBJECTIVE VIEWS AND OPINIONS.
Anyways, here's my previous blogs: