Which Communication Platform Do You Use Most?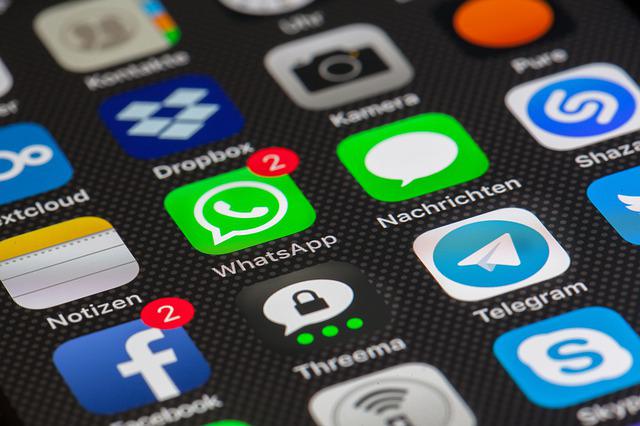 Most of us are used to communicating via SIM card-based communication applications, such as WhatsApp, Telegram, and Signal.

You need the Internet and a mobile phone to use these SIM card-based communication applications.
All three popular communication platforms, i.e., WhatsApp, Telegram, and Signal, can be used via desktop/laptop computers.
---
Telegram and Signal can be used on proprietary and GNU/Linux OS. WhatsApp is not available for Linux OS.
Messages can be edited on Telegram but not on WhatsApp.
I sometimes use Telegram and Signal on Linux computers. I used a mobile phone to set up Telegram and Signal, and I use it on computers.

I discarded WhatsApp after testing it for a year in 2018.
Features on Telegram and Signal are slightly better than that of WhatsApp. It is my personal opinion. You may disagree.
=> What do you prefer? Telegram, Signal, or WhatsApp?
---

Image Source
I am a practitioner of STEAM (Science, Technology, Engineering, Arts, and Mathematics), and I have always smelled security holes in blockchains and other distributed ledgers. But, the innovations in distributed computing are worth experimenting with in real-life use cases.
I create password security and cybersecurity solutions relevant to cryptocurrencies, blockchain, and blockless distributed ledgers.
Have a view of my blogs here if you have some time abundance.
I wish that the entire blogging community will strive here and elsewhere.
---

Image Source
Twitch: Debesh Choudhury.
Odysee: Learning Times, Debesh Choudhury, Music, Film, etc.
YouTube: Learning Times, Debesh Choudhury.
---
Cheers!
Unity (Debesh Choudhury)
Text Copyright © 2023 Debesh Choudhury — All Rights Reserved
Join me at
YouTube, Twitch,  CashRain,  Odysee,  LinkedIn,  Twitter, Publish0x, ReadCash, NoiseApp, and Facebook.
Earn passive income by sharing unused Internet bandwidth on Honeygain and Peer2Profit.
Lead Image:  Thomas Ulrich from Pixabay.
All other images are either drawn/created/screenshots by myself or credited to the respective artists/sources.
Disclaimer: All texts are mine and original. Any similarity and resemblance to any other content are purely accidental. The article is not advice for life, career, business, or investment. Do your research before adopting any options.
Unite and Empower Humanity.
#communication #technology #whatsapp #telegram #signal
Jan 24, 2023