My Wildest Dreams: Meeting Socrates, Aryabhata, and Galileo.
A dream is something that comes into our minds without any external gadget. Dreams are entirely virtual. Dreams may relate to our pasts or unfulfilled desires.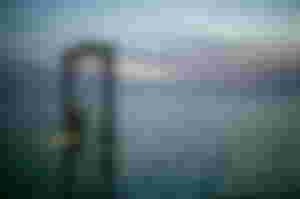 Graphics 01: Photo by Evgenia Basyrova from Pexels
I have many such desires that are unfulfilled. Today, let me reveal my deepest desires in front of the blogging community. I won't hide anything about my dreams. I guarantee, my dreams won't hurt anybody's personal feelings.
Please join me and view my wildest dreams.
---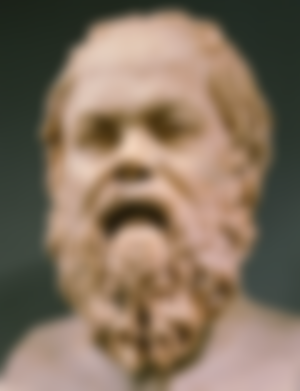 Graphics 02: Image "Socrates," Encyclopedia of Britannica, https://www.britannica.com/biography/Socrates#/media/1/551948/72925
Socrates was recognized as a philosopher in his time in Athens, Greece. But, the state authorities were against his ideas and speeches of freedom in knowledge. He was trialed and poisoned to death.
I want to meet Socrates (470 BC - 399 BC) and ask all the odd questions of life that come to my mind. I want to ask Socrates how to deal with the bullies by others and the government-executed tyrannies we face every day.
Plato, an admirer of Socrates, purported Apology of Socrates, a speech Socrates delivered at his trial in response to the accusations made against him (Greek apologia means "defense").
---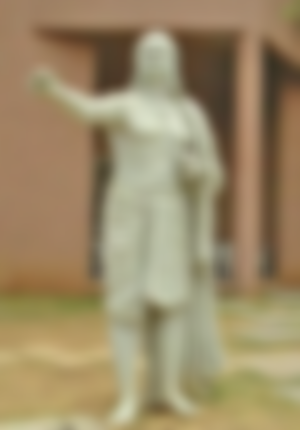 Graphics 03: Image "Aryabhata I," Encyclopedia of Britannica, https://www.britannica.com/biography/Aryabhata-I#/media/1/37461/115172
I want to meet Aryabhata (Sanskrit: आर्यभट, ISO: Āryabhaṭa), the ancient Indian astronomer and mathematician (456 AD - 550 AD). Aryabhata invented "zero" and completed the number system known as the decimal number system.
I want to discuss the concept of "zero" with Aryabhata.
Aryabhata discovered many seminal concepts in astronomy and mathematics. He developed formulas for determining square and cubic roots in the decimal number systems. He also developed many trigonometric formulas, similar to the Pythagorean theorem, and found series values of trigonometric functions. He developed solutions for quadratic equations, compound interest, and many more mathematical problems.
The above image is a photograph of the "Statue of Aryabhata at the IUCAA, Pune."
---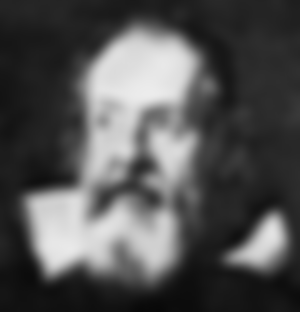 Graphics 04: Image "Galileo," Encyclopedia of Britannica, https://www.britannica.com/biography/Galileo-Galilei#/media/1/224058/1683
I want to meet Galileo Galilei (1564 AD - 1642 AD), an Italian natural philosopher, astronomer, and mathematician. Galileo made seminal contributions to the sciences of astronomy, motion, strength of materials, and the development of various scientific instruments.
I want to ask Galileo about his thinking process towards science and mathemtics. I also like to ask him how he developed the scientific instruments, especially the optical telescopes, with a very limited experimental facilities and resoucres.
Galileo's many discoveries with the telescope revolutionized the field of astronomy, which paved down ways for proving the Copernican heliocentric system (that says Earth and other planets revolve around the Sun). Galileo was eventually prosecuted by the Church power for his advocacy of the Copernican heliocentric system.
---
I am sure all of you have some wild dreams to fulfill.
May I request you to write about your wildest dreams that want to be fulfilled?
If you wish to keep your wild dreams a secret, you can always do so.
I have opened my mind. I hope some of you will open up.
---
I belong to STEM - Science, Technology, Engineering, Mathematics. I develop technology solutions for password and cybersecurity relevant to the blockchain and cryptocurrency.
I invest quality time in learning new technical skills relevant to cryptography.
Please read my articles on safeguarding the private keys of blockchain applications, such as cryptocurrency wallets.

Please follow the writing community - "Linux and Open Source Software" for helpful articles on GNU/Linux, free and open-source software.

Please follow the writing community - "Just Tip and Upvote" for friendly and authentic discussions on tipping and upvoting.
Please follow the new writing community - "Movie, Music, and Literature" for entertaining articles on film, music, and literary topics.

Watch out for my future articles on converting videos to GIFs and vice versa.
I acknowledge my sponsors for the support who appear in the "Sponsor" pannel.
I wish you an excellent time, all members of the blogging community!
---
Cheers!
Lead Image:  I created a GIF from my texts and a Photo by Evgenia Basyrova from Pexels using open-source software. Other images are credited at the place of their embedding.
Disclaimer: All texts are mine and original. Any similarity and resemblance to any other content are purely accidental. The article is not advice for life, career, business, or investment. Do your research before adopting any options.
Unite and Empower Humanity.
I am also on Noise.Cash ... click the link if you are there.
February 09, 2022.