My Twitter Account Grows Slowly!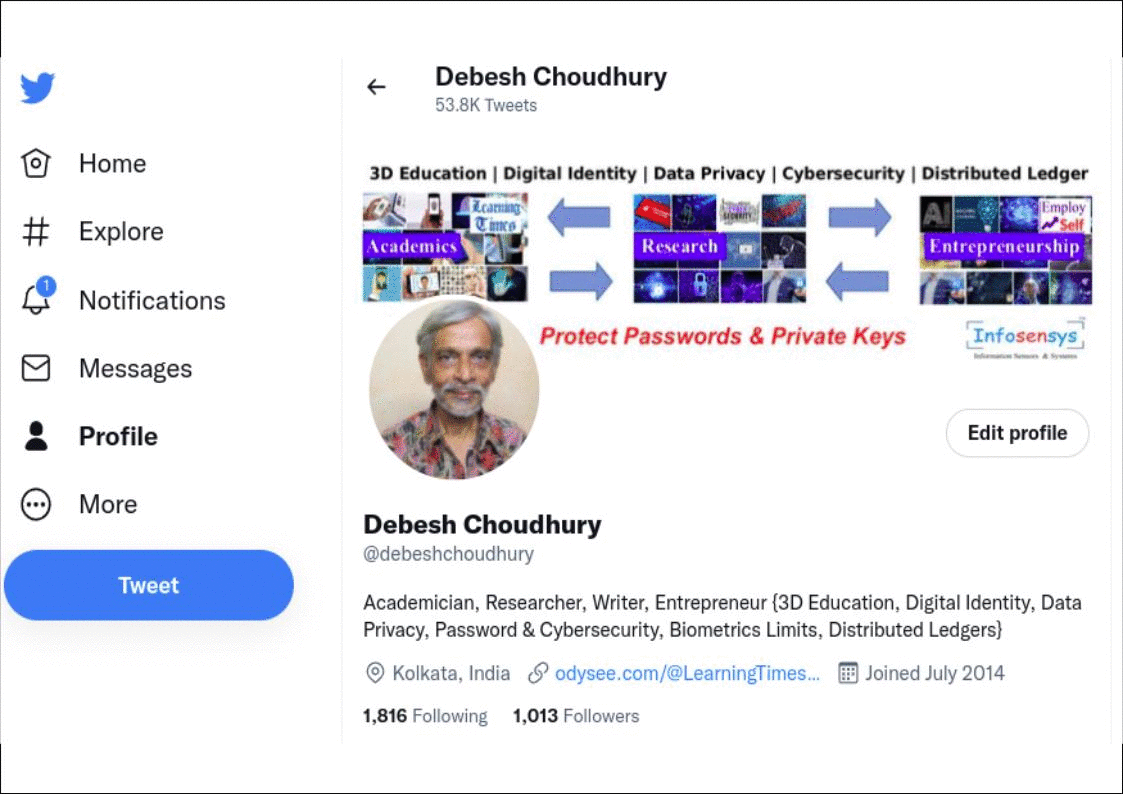 I created my first Twitter account in April 2010.
Then I was teaching electronics and communication engineering in an engineering college after quitting a permanent government job as a Scientist in DRDO, i.e., Defence R&D Organization, which had the late Dr. APJ Abdul Kalam as the Director General, and Scientific Adviser.
<> Last year, I found an old letter that had Dr. Kalam's handwritten reply to me!
In the engineering college, we were having student chapter activities of an international professional society called SPIE. I found it meaningful to create a Twitter account, and engage with the Tweets of the SPIE.
Anyway, I didn't continue any interaction with my first Twitter account.
---
As I didn't use the Twitter account, and somehow I lost the login credentials. And, I couldn't recover the account. That was an awkward but unavoidable situation.
So, in July 2014, I created a second Twitter account with a different name where I became quite active. I mean, I Tweeted almost every day. I also engaged with other Tweets.

I had even installed open-source software to manage Tweets from the command line of my GNU/Linux computer. It was fun controlling all Twitter functions from a text console of a terminal.
But, later Twitter stopped sharing the API with the users. Then, I couldn't make any Twitter activity from the command prompt.
---
It is not a problem but a surprising feeling. I was engaging on Twitter on a regular basis. But, the follower number doesn't increase beyond a certain limit. At least it remains almost static for almost a few years.
My Twitter account follower number undulates around the same value!
I can explain a little bit. Say, my Twitter follower in 2016 was 600 plus. The follower number increases in a month, say by 10. Within a couple of weeks, the follower number again drops to around 600!
During 2018 and 2020, my Twitter follower was around 750 and 800. It never crossed 800 until 2021. Then, my followers grew a little bit in 2022. Now, it has crossed the 1000 mark but is again fluctuating around 1010!
---
What does it mean to me to have a Twitter account?
Sometimes, I can exchange direct messages with my blogger friends here, because ReadCash doesn't have a direct messaging feature.
I don't have any other special gain by keeping a Twitter account.
Oh! I forgot to mention that very recently I found a few accounts on Twitter that share beautiful images and videos. Some are fantastic photographers. And, some are media curators.
And, of course, I may get the trending news from the mainstream news media.
Occasionally, I also get a few worth noting news.

For example, I came to know that Bill Gates is being sued in the Bombay High Court, India for breaking laws while trialing the Rubella vaccine in 2016 from a 2021 Tweet by an official Twitter handle of a Bitcoin Cash expert!
---
-> Twitter is a social media giant.
<- But, what is the use of Twitter? I have to find out and make use of it.
Incidentally, the ex-CTO and the current CEO of Twitter is an alumnus of the Indian Institute of Technology, Bombay, who studied B.Tech. during the same period I was pursuing a Ph.D. on the same campus.
<-> I really doubt what would I do with the non-engaging Twitter followers!
---
Sponsor information of this article:-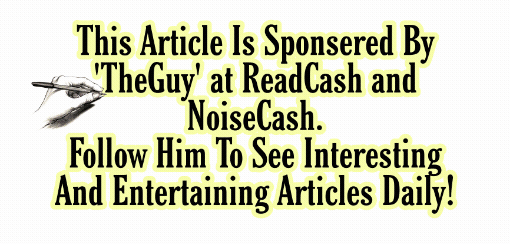 Image Source TheGuy – Follow him on Noise and Hive for more insights.
---
Cheers!
Unity (Debesh Choudhury)
Text Copyright © 2022 Debesh Choudhury — All Rights Reserved
Join me at  
Odysee, LinkedIn, Twitter, noise.cash, read.cash, publish0x, and Facebook
Lead Image:  I created a GIF using my title texts, and screenshots from my Twitter.
All other images are either drawn/created by myself or credited to the respective artists/sources.
Disclaimer: All texts are mine and original. Any similarity and resemblance to any other content are purely accidental. The article is not advice for life, career, business, or investment. Do your research before adopting any options.
Unite and Empower Humanity.
#socialmedia #twitter #internet #communication #community #personalbranding
Sep 14, 2022