Is Your Sponsor Box Missing?
Sponsorship is a feature you may not find in other blogging or content publishing platforms. The sponsorships feature is available for all users of ReadCash.
You may also self-sponsor your internal or external blog/vlog by following the sponsorships GUI available on your ReadCash profile.
It is pretty interesting and straightforward.
My current sponsor box looks like this!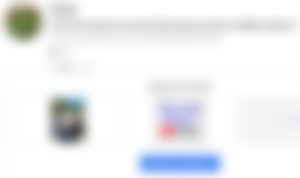 Screenshot Source
---
Earlier, I read in a comment by @Coolmidwestguy that he faces issues with availing of the sponsorships box in his articles.

Today, @Porwest also wrote in a short post that he is facing similar issues with the sponsorships feature.
I have checked while drafting this small article. The sponsorships box automatically appears at the end of the article.
The updated ReadCash writing feature might have made a change. For now, it seems that you may be unable to place the sponsorships box anywhere inside the body of your article.
I find it quite reasonable to place the sponsorships box at the end of the articles.
---
I take an interest in trying out all features, old or new.

Write your experience in a short post or in an article where you can place some screenshots of your experiences.
Please don't hesitate to write your experiences with the new features.
---

Screenshot Source
I practise STEAM (Science, Technology, Engineering, Arts, and Mathematics).

I smell security holes in blockchains and other distributed ledgers.

However, the innovations in distributed computing are worth experimenting with in real-life use cases.
I develop password security solutions relevant to cryptocurrencies, blockchain, and blockless distributed ledgers.
---
Twitch: Debesh Choudhury.
Odysee: Learning Times, Debesh Choudhury, Music, Film, etc.
YouTube: Learning Times, Debesh Choudhury.
Video Source
---
Cheers!
Unity (Debesh Choudhury)
Text Copyright © 2023 Debesh Choudhury — All Rights Reserved
Join me at
YouTube, Twitch,  CashRain,  Odysee,  LinkedIn,  Twitter, Publish0x, ReadCash, NoiseApp, and Facebook.
Earn passive income by sharing unused Internet bandwidth on Honeygain and Peer2Profit.
Lead Image:  Screenshot Source
All other images are either drawn/created/screenshots by myself or credited to the respective artists/sources.
Disclaimer: All texts are mine and original. Any similarity and resemblance to any other content are purely accidental. The article is not advice for life, career, business, or investment. Do your research before adopting any options.
Unite and Empower Humanity.
#sponsorships #readcash #writing #content #publishing
April 14, 2023