I wet my bed again!!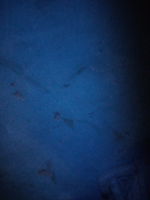 I darted towards the other side of the room in an attempt to avoid it but trust my mom, she'd mastered the art of manipulating even the longest of canes long ago before Pharaoh was born. The horsetail whip landed squarely on my back as the sound reverberated across the room, "tahhh!". It took tons of out-of-earth's realm willpower to suppress the scream lurking in my throat, even at that, I had to convert "scream energy" to "squeak energy" so I squeaked. I managed to avoid the next whip luckily, it sure would have ended my life.
"If I hear a noise from you ehn!! I will make sure you never cry again". My mom is of the habit of spanking you and then deny you the right to cry which you undeniably possess. It's like stepping on someone's feet and then deny the person cleaning it.
What have I done this time? It's another episode of my almost everyday experience, something I have been battling with since I was born. Something that disgusts me as much as it disgusts those around me... Bed-wetting.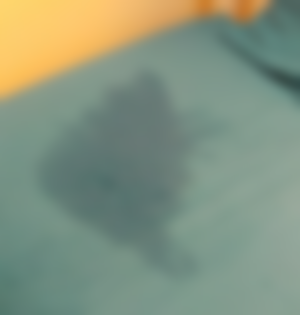 As a 17 year-old who still bedwets, it is an understatement to say that I am ashamed at myself. Having to wake up at 3:00am midnight on a mattress soon to turn into River Nile with million fangs of self-hate sinking into your being is the worst feeling ever. Having to get up to avoid drowning in the ocean you just created with dripping trousers to clean up the mess while risking getting caught by your mom who doesn't hesitate to give you beatings that could last you two lifetimes is another dread on its own. You scream, you alert the neighbours and then everyone knows about your bed wetting story. I was told that I suffer from Adult Nocturnal enuresis.
I don't know what I would do about it anymore. I have reduced my water intake during the evening time, made sure I urinate before going to bed, taking medications both orthodox and traditional, gone for therapy but nothing is helping at all! I have even tried staying up all night but you know that can't keep up for long. I am scared that this wouldn't go anytime soon. I am afraid that if it keeps on, everyone might end up knowing.
Mom says that's spiritual and sought help from native doctors. It did stop for two days. God! How elated I was. I felt renewed energy surging through me and I felt on top of the world. Like I could do anything I want to. However this only lasted for three days and it came back with full force, any other medicine collected didn't work..
This condition has affected my Self esteem alot. I get scared interacting with my friends because even though sometimes it might be imaginary, I feel like I am not clean enough and if I am go near them, they'll perceive the odor of urine and laugh at me. I luckily averted the situation of a classmate finding about my secret when he came to my house to collect notebooks. He sat on my bed and found something wet but I quickly said I accidentally spilled water on my bed before he even had the chance of giving me "that" look. Thankfully I already dabbed the area so it wasn't smelling. I pray such situation never happens again.
I have already resigned to my fate, but still, I have high hopes of overcoming this someday. I hope I do.
PS: This is a work of fiction.
________________________
Nocturnal enuresis is the medical term for bedwetting. It is caused when a person loses control of his bladder and doesn't recognize his/her rhythm. It is mostly common among younger children but occurs in about 1 to 2% of adults. This could be due to an underlying disease or might even not be so in some cases. In some cases it is anxiety and stress.
A person can take precautions like :
Reducing water intake some hours before bed time.
There are anticholinergic drugs that can help calm overly reactive bladders.
When all fails, an InterStim device can be implanted surgically which stimulates the sacral nerve, thereby alerting the person to go have a leak.
Therapy can also be very helpful.
Most of the times, it goes on its own with the passage of time.
_______________________
Thanks for reading.
Ulquiorra
👻👻👻👻