Get sponsored, boosted, or Upvoted when you share the GoVoteX, Secure People Voting link on Facebook, Instagram, Twitter, and read.cash. See details below.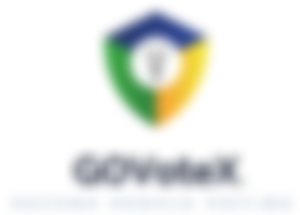 GOVoteX Psychology
The psychology behind creating such an application like GOVoteX is to create a renewed and uplifting sense of "Power To The People" mentality. It is paramount to give the public back the power to address their grievances with government officials swiftly, through their right to vote securely. When government officials can be voted out by "majority rule" no matter how long or short they've been in office, the governing system repairs itself.

It's quit simple… GOVoteX allows the public the immediate and swift voting action to hire or fire its employees, that are not working in the best interest of the public. This eliminates those in government officials who are out for themselves, easily persuaded, bribes, or blackmailed, etc. Absolutely NO acting official will be able to remain in office while engaging in any types of criminal or otherwise nefarious behavior.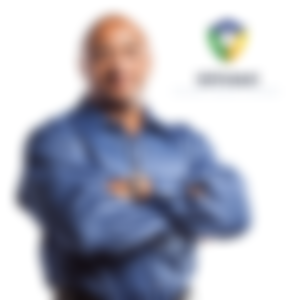 When the people have spoken by way of their GOVoteX app vote, the government office holder in question is given a short period of time to vacate the position. Like any other job in the private sectors, once the public has spoken if the official does not leave the office in a timely manner, assistance from GOVoteX will be given to them. No one who has been removed from a governmental position shall be band from that position or other positions for life, unless they do not separate from the position with dignity, and respect.
The ultimate psychology behind GOVoteX is to facilitate the act of people in governmental positions doing better at their jobs. When people are in positions of power with no accountability they will almost always turn to some type of criminal behavior. Humans need checks and balances to help them become great people. GOVoteX gives the public the power to become the checks and balances for their government employees, so the employees may become as great as they intended to be in the first place.

Please download and share GOVoteX now! America Needs GOVoteX, Secure People Voting https://govotex.glideapp.io/
#savetherepublic #fraud #stoptheseal #freedom #votingsolution #voterfraud #changethesystem
Rules for sponsorship: Follow these 3 simple rules and I will sponsor, boost, or upvote you on read.cash.
Share the above GOVoteX link on social media platforms Facebook, Instagram, Twitter, and read.cash. Your accounts must be older than two months, and have at least 50 followers. https://govotex.glideapp.io/

Share the list of [#] hashtags with the above link. Sharing GOVoteX to Facebook, Twitter, and Instagram will get you higher sponsorships. Please No Spamming! Don't overload by spamming the link, I will not sponsor, boost, or upvote you if you do. Start Slow...

Send all link share locations as proof you are link sharing, with your read.cash account name to this email address. govotex@mmapmagazine.com
Once all three of these steps are completed you will get sponsored, and likely at the highest sponsor block. I have sponsored, boosted, and upvoted lots of people already for taking my survey. I sponsor not just for a month, but for as long as I want, with random increases along the way. I Love Giving Away Money. Let me give some to you!
If you have any questions post them in the comments, and I will promptly answer them for everyone to see. Thank You For Your Help!
Respectfully Yours,
Michaelson Williams tsx, and Founder of GOVoteX, Secure People Voting, MMAP Magazine, and A-COIN TOKEN. All to help you became the success you were meant to be. https://www.mmapmagazine.com
Sponsors of TruSuccessXpert