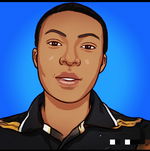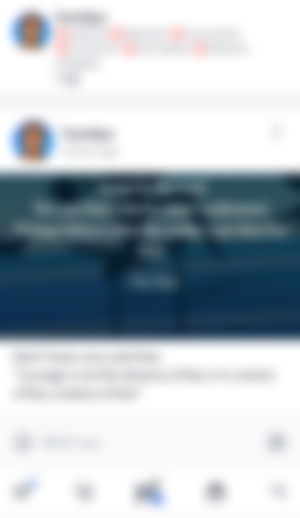 Yesterday was a positive day for everyone who is or was a noiser. The release of the NOISE APP got everyone talking, and with so much excitement, people began sharing their invite link with their friends.
Honestly, I have always wondered why Noise cash hasn't been turned into an app. But now here it is, and even better than what we could have envisioned of it.
For those who haven't registered, I would give a brief explanation on how to register in this article, but first let's discuss the features that are on the app.
Note that the app isn't finalized yet, so we can only access it via browsers for now
The new Noise App comes with a lot of features that make it different from the noise.cash.
The first significant feature is the ingenious method created to combat spamming or spammers. You can only comment on the post of people who follows you.
For example, if Mr. A follows Mr. B, Mr. A won't be able to comment on Mr. B's post unless Mr. B follows Mr. A back.
With this feature, it means only people I follow would be able to make comments on my post. But, the "like" option is open to all regardless of whether the person is your follower or not.
The second significant feature is that the noise.app has messaging feature. This means I can message anyone who follows me or when we both follow each other.
The app has both dark and light modes. You can choose whatever mode you want. Currently, I think I like the light mode better, maybe I would later change my mind.
You can create an invite. What is an invite?
The invite is a link you send to someone or people you want to become your friend. Once someone clicks on your invite you and that person automatically follow each other.
Meaning the person can comment on your post and you can comment on the person's post too. You can also both message each other. You can see an example in the picture below.
Here is my invite link 👉 https://noise.app/invite/pix7tyiq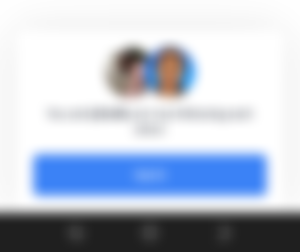 Profile links are different from invites. Your profile link takes people to your profile page and thereby they can become your followers.
Although they are following you they can't comment on your post until you follow them back or send an invite link to them.
This is my profile link and you can follow me there by clicking on it. 👉 https://noise.app/TomiAjax
Another great feature of the app is "Discussion". You can add any post to your discussion.
For example, if you like a post and want to save it for future reading, or you want to follow the comment made on the post simply add it to your discussion.
Also when you comment on a post, it is automatically added to your discussion, and you receive a notification when someone comments on that post. You can also remove a post from your discussion
The explore features allow you to find new users or users that you might know or users that the people you follow or people that are following you are following.
Click on 👉 noise.app and register.
Note that you can only get a read-only account meaning you will only be able to read and like people's posts without being able to comment.
After creating your account, you will need an invite link to upgrade your account from reading only. Here is my invite link for those who want. 👉 https://noise.app/invite/pix7tyiq
You automatically become the friend of the person that invites you, and they also become your friends.
Click on your profile icon to generate your link and share it with your friends.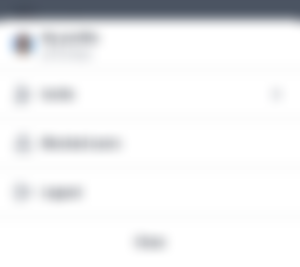 Note: you can increase the number of people your invite link can invite. When you change the number: the link get changed, so make sure you copy new links
https://noise.app/invite/pix7tyiq