First of all I would like to thank those who have upvoted my articles and my comments as well. I don't see the need because it made me shy to comment again on their articles. But then I realized, it was their way of appreciating your comment which is in relation with the topic. And as for the article, it feels good that somehow you got to get one's attention that they read your article and they even left a tip.
Since I got here, I have read beautiful contents of authors who were and still are sharing anything under the sun. But no, most of the writers which bmjc98 recommended are all good authors and Ive got to follow them because who doesn't? They are writing informative contents especially the infamous bitcoin cash. Wherein a newbie who reads them will get the knowledge they need because it is very detailed.
I was just a highschool dropout who knew nothing about digital money and I am only relying on working out my skills as a laborer. But one time, as I was scrolling facebook when I saw this post about earning free bch which I never even heard of what it may be. I just clicked the link and it directed me here.
Funny as it may be, but I was able to read about readcash. Am not interested in reading, really. However I was able to in this platform and even wrote an article about it Getting to know readcash and bch and part two.
I was not also into writing because I don't even know how my sentences are put into paragraphs. I lack words or vocabulary that would make it into constructive lines. But when one is interested then he can create one simple paragraph.
Honestly, I don't have anything to write but when I was going through here on my spare time. Ideas are popping but I can't just put them to writing yet. It's because of the reason stated above and my time is also limited. As of this moment, I have lots of notifications which I was not able to check on due to the fact that I was not here for some days. I will be checking them and pick some berries among the bushes, I mean those important knowledge the articles have.
Last night, my mouth gaped open when I saw an article with a 5 digit amount of upvotes. Wow that's realy huge, man. I have seen others articles and they had $100 or $200. And it was all from the generous supporter of this platform, sir @MarcDeMesel . He really is indeed a great man who not only supports readcash and noisecash but the real bitcoin itself.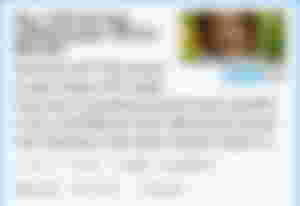 I thought to myself I can't write articles to get the attention of @TheRandomRewarder , how can I be noticed by such a great man. I don't really know anything about cryptos. Nevertheless, I will try to construct anything that will pop up my mind.
And hey, I noticed that some are writing about receiving or having no tips from the bot after writing some articles whether it may be here or on noisecash. It may be logical to feel disappointed but know that its a robot and it rewards randomly. But its not logical to post though. Little or none at all, be thankfull still and it should fuel you up all the more. Am not trying to be hypocritical but as I have said, go on.
So why I am really here is to read, be educated and interact with other users. Then write some if I have the time. Then maybe oneday when if I have some penny on my digital wallet then I will also be able to try those farming others are mentioning here which by this time, I can't understand what and how it really is done.
Thank you for dropping, TJ.