Today marks my first week here in this platform. I can see there are lots of wonderful things happening here. From my spare time, I tried to read articles to learn more about this community and bitcoin cash which everyone is writing about.
After I have published the first part of getting to know read.cash, I thought of publishing a second part. Why not? I know there are lots of new users here but I doubt if they have read articles from read.cash that appeared on their notification. So I decided to make a summary
As a newbie who just got in here from a random link on social media, one will be curius about things.

I have received this notif after publishing my first article of the Highland's exotic foods." Looking from the time of publishing, it was a year ago.
Boosted articles are seen all over read.cash. That's why we see two boosted articles as the 1st 2 articles on top of our homepage
And from my own understanding, the higher the price you used to boost an article for a particular duration of time, the higher is its potential to be seen and viewed by other users. Maybe the oldies here can explain to us what's the boosting system is for. Does it increases ones earnings when an article has more views in it?
In boosting just click the icon. For a better understanding click here.
I wondered what are those boxes on someone's profile and articles saying sponsors of _. Some three days ago, I received another notif from read.cash again.
And there, it was explained clearly. To activate your sponsors block, Just click the $ sign on any published article. (I will try it when I will post this.)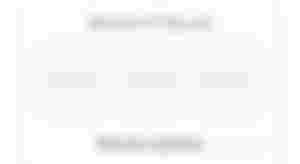 Again, I don't know what sponsors are for. Some sort of appreciation from your articles, maybe?
This actually can be seen on the last part of a page. This is the last notification I have received from read.cash.
It says, you can download your articles and images so that when something bad happened to the platform. (Knock on wood. The platform, as I can see it is going beyond better.)
I knew nothing from downloading files, so if you are an active writer and wanted to have a copy of your own articles and the images. Click the self host at the footer of your page.
Reading through read.cash articles.
It is Sunday,restday. I occupied myself skimming through the articles of read.cash and learned that this platform was created on October 18,2019. It only began with 500 members and a fund of $600. The date was unknown since the articles only said a published a year ago.
Wow!! This community had grown not only in the number of users but does the fund also. It was due to the generosity of donors most specifically sir Marc deMesel who believes in the potential and strongly supports bitcoin cash.
Gladly, read.cash also supports bitcoin cash. I have read from Jane that it was Roger Ver, a strong supporter of bitcoin cash and the man behind bitcoin.com who applied the peer-to-peer proposal of Satoshi Nakamoto of bitcoin. That's why it was termed the true bitcoin of the people.
Aside from that, holding bch is something very beneficial with the buy low, sell high system. Your crypto has the potential to grow by the dollars once it pump (which is not possible in banks) wherein one can sell his gained profits then buy bch again when the price dumps. This way your bch will grow. Another thing, it is very safe on your hands than money on banks. You know what I mean?
During those first days, I have learned from eybyoung's that bitcoin cash's rank by market cap went to the 11th place while it used to be at top5. I asked her some question which my guess was very wrong from the true reason why it went down. Sadly, I don't know how to use market cap or how to look for the ranking that's why I am not updated of the ranking this moment.
Eybyoung mentioned in her comment that to be able to rank higher, it needs massive adoption and lots of transactions. And perhaps through this, sir Marc's prediction of bch's value of $30,000 before the year ends will come true.
However, I must conclude that bitcoin cash is doing great as its value is now more or less $700+. With read.cash and noise.cash as the main medium, and due to advertisements on social media that more and more people are coming to these platforms, that is called mass adoption. With the rise of users,thus, the transactions are also in demand to give tips. Through this, many are already using these tips to hold, hodl, and use bch for online puschase transactions.