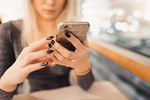 Forgiveness, in a psychological sense, is the intentional and voluntary process by which one who may initially feel victimized, undergoes a change in feelings and attitude regarding a given offense, and overcomes negative emotions such as resentment and vengeance 
Forgiveness means to stop blaming or being angry with someone for something that person has done, or not punishing them for something.
Forgiveness in the Bible is a "release" or a "dismissal" of something.
Forms of forgiveness
Unconditional forgiveness: This is said to be the highest form of forgiveness. As the name implies, it has to do with forgiving a person with no condition attached to starting the relationship afresh. That is,going about things as if the hurt never happened. The one we are familiar with as let bygones be bygones.

Conditional forgiveness: This is otherwise known as probational forgiveness. When the offender's trust is on probation.

Dismissive forgiveness: This is one in which the forgiver decide not to waste time, energy, or emotional space on the hurtful event and to put measures in place(boundaries, distance, or both)to ensure it never happens again.

It's a "whatever" attitude towards the hurt and just moving on with one's life in a positive direction.

it's involves terminating or intentionally reducing the closeness of a relationship. e.g quitting a job with a difficult boss or deciding to leave a dysfunctional marriage or partnership.

It is a decision that the offender no longer has the power to hurt you or the privilege of being a meaningful part of your life.

Grace: This is not ours to grant but (if you believe in God) God's. For believers, God is the ultimate forgiver. And this form of forgiveness is the one we got through Jesus Christ. Reason for this season(Easter).
Address your inner pain: It's important to figure out who has hurt you and how.

Develop a forgiving mind through empathy: Thinking about forgiving someone makes it much easier to go through the action itself in reality.

Find meaning in your suffering: For instance, someone who's a victim of rape can decide to advocate for others not to go through such.

When forgiveness is hard, call upon other strengths: One can go to one's secret place to pray about it, after all He said we should come to Him, all who are heavily laden. One can also seek support from trusted friends.

Forgive yourself: Forgiveness starts with you. Love yourself first that is why we are told to love our neighbor as ourselves not vice versa.

Develop a forgiving heart: Create a forgiving atmosphere around you.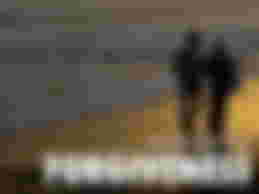 Forgiving a hurt can lead to the following
Improved mental health

Fewer symptoms of depression

Improved self-esteem

Less anxiety, stress and hostility

Improved heart health and immune system.

Healthier relationship.
Let me share my experience in order to spicy this up a bit.
On Saturday(16/04/22), we went for a walk as a church very early in the morning. When I woke up, I put on socks then a scarf on my head while I wrap its extending parts on my shoulders and I left for the walk.
As we continued, I was one of the officials and I was asked to video the event(we're much, more like battalion in training). Had to cross the road to have a full video. While doing that, the head coordinator jogged by me and shouted out to the woman that head my department saying "look at the way your official dressed like a boko haram". He was referring to the way i did my scarf. I laughed but deep down it hurts.
I don't get, can't I dress the way I want to without being called names? Boko haram of all names. Being reminded of it by others who were there after we were done, made it hurt more.
But then while I was pondering on it, I got reminded of how Christ (who was hurt and humiliated more than I was) on the cross at the point of death prayed to God to forgive his offenders because 'they don't know what they are doing'. Then, who I am not to forgive? I then realized that is the reason for this celebration of Easter.