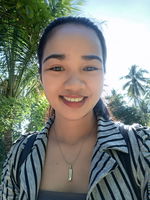 Do you have favorite hero? Who is it? In Marvel production they represent different heroes like Superman, Batman, Captain America and many more. How about in real life? Who are the heroes?
Everyone of us has favorite hero in our life. May it be in movie or in real life. They are considered to be our hero because they help us in times of needs and difficulty.
Who are these heroes?
Mother the one who constantly give our infinite needs of love and affection. The one that we call and run whenever we have difficulty in life from our childhood years maybe up until now. They are the one who would not turn there back to us even though we had hurt them most of the time. They are our heroes who are willing to risk their life for us, from birth even up until now.
Father the one that build the home. They are the one who build the unseen support and fight the battle that no one had notice. They maybe always out of our sight because of work and always away but they do that to save us from starvation and provide our daily needs. They are the one who sees you as his heir or heiress. One who is proud of your small achievement in life. He maybe not so outspoken about it but he do. He would do everything for you -for your welfare.
Siblings they are God's gift to you. A living proof that you will not alone in your journey. You may always have arguments but things work out well the next day, just please don't bare grudges on them. They are your heroes, one that give assistance when times get tough and the real heroes are not around. They will be the ones who give you small constant lift. They maybe not showy like your father or over protective like your mother but they love you. They will be the one who will be with you when primary cast of heroes are no longer around. They are the gifts from our parents.
Best friend they are the ones whom we could tell our secrets. One that saves us from drowning to our poor self-esteem or poor grades in class. They are the ones motivates us outside family bond. They are the people who loved us of who we are regardless the differences and fond of our similarities. One who would save us from the sadness of broken hurt from first love. Our best friend could also be our mother, our father, our siblings or our close person outside the family.
Neighbors yes you read it right, your neighbors are your heroes too. They save you from settling less of yourself. They will be the one who check you, more than often of what you have expected. They are your constant critics but they are the one who will be the quick response in times of emergency especially making words travel faster than what you have expected. It's just way too much sometimes.
Farmers they are the ones who cultivate the land and provide our food. They are the heroes of today and tomorrow. Maybe they are not related or close to you but they are the heroes who silently fight of the unseen battle of survival. They are poor heroes yet they are rich in heart and abundance in resources. The resources that saves us from our daily needs. They are the givers that never get tired because they give their passion towards their job as our hero. It may also be your mother, father, siblings, friends, or neighbors.
Teachers they are in person of different individuals. They are anyone who teach us of lessons in life and for life. One that teaches us of things we can use in the future that nourish our brain, our physical, emotional and spiritual being. They could be our mother, father, teacher in school, our priest or pastor, our friends and random people we meet everyday in our life.

Ourselves the hero that saves us when no one else would. The inner self that shows bravery even with so much downfall and brokeness. The one that still cling that there's still hope and tomorrow will be alright. The one that pushes us to continue because we need to, because we have goals and dreams to achieve. Yes, this hero is you. Who give you one reason to continue even with so many reason to stop.
Conclusion
Who ever you choose from that heroes they are our true heroes in life. They are the people who are there in times of needs and difficulty. We encounter them in our life though sometimes we tend to neglect their value. We all have them in our life, a mother, father, siblings, best friend, neighbors, farmers and teachers. Yes we do. We must value them, keep them, care for them, love them, cherish them and treasure them. We may have different stories to tell behind those heroes in our life but whatever it is let's not focus unto the things that don't matter such as hatred and anger. Focus on to the simple roles they play in your life simple or great that makes them who you are today and that makes them the hero in their own ways. Let us appreciate them and acknowledge their effort. And be the hero that they need in life too.
How about you? Who's your hero in life? Tell me in the comment box below.
---
Thank you so much for reading. I appreciate you all.
To my ever supportive sponsors @Panky @Eunoia @Macronald @Jane @Bloghound my heartfelt gratitude to all of you for always being with me all through out this journey.
I am still welcome for sponsors just hit the sponsorship box below.
Also to my friends @Chor06 @Ruffa @Caroline17 @kingofreview @Gracee @TengoLoTodo @kushina for visiting my previous post and dropping your message thank you so much for the support.
I really appreciate you all. I love you 🥰😘
Sponsors of ThisisGrace21