A medal's worth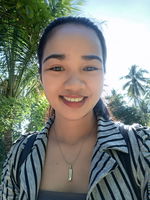 This month is a moving up or closing ceremony of all pupils and students out there. Hence today I will share to you my nephew's experience and write about the worth of a medal in my nephew's moving up ceremony.
Hi hello July, hello sponsors! I thank you for your stay amidst red candles I am happy to see you in this corner everyday. God bless and keep safe. May this month be our month.
Disclaimer: This article will be base on my nephew's moving up ceremony and any thoughts do not intend to mean in general. Thank you.
Last July 1 was my nephew's moving up ceremony. It was held in the town as he gone schooling in our central school. The day before his closing ceremony, he always go to a dance rehearsal for the upcoming event. He always told me that he likes dancing and I am glad he is confident enough to dance in front of a crowd.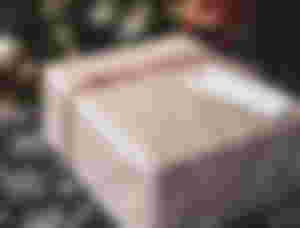 Meanwhile her mother told me before hand that her son is one of the students who are with honors. Being a proud tita, I prepare a small gift for him. It's just two pieces of underwear and some chocolates and biscuits. But I know and believe that he will be more than happy with it. Way back in my childhood days, whenever I received gift during closing program, I am much delighted and motivated to keep my best up.
On the day of his graduation, I wasn't able to come. His mother is the only person attended for him. But he knows how proud we are for his small success. When their moving up ceremony ended he came home very happy. He initially thank me for the gift he received from me saying he like it very much. He also very proud to show his medal and certificate to me. His eyes sparks a very genuine joy. Imparting the joy he felt, I asked for a selfie from him with his medal. And I congratulated him for a job well done and told him to keep it up. Promising that I would give more gifts to more medals.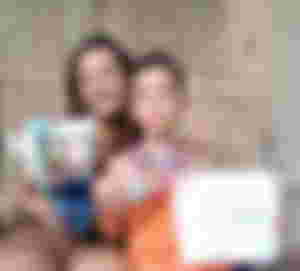 Andrew is my first nephew and he is now closing his grade three schooling years and I am proud he did it with flying colors. He had a bouquet of chocolates and biscuits from his tita Neza, her mother's friend, as well.
A medal's worth is motivation. To strive. To keep going. To keep dreaming. I know medals only cost cheap in the store and we could buy whenever and how much we wanted. But to recieved a medal in school is a big thing. It equites happiness that is immeasurable. A genuine happiness in a kids eyes. Knowing that their efforts are appreciated. Knowing that their hardwork is valued. And they would continue to strive in the next time around. I know medals should not be the basis of the knowledge of the learners and it's not what I mean here. I only mean what it could bring towards a students life. I would not mention other things more than that here. I know there are more things to oppose and agree to what I say. But as what I have said. I would only base every words I say to my nephew's experience. Let's consider the genuine happiness he felt and the confident a medal brought to his life. I hope and pray that this must be what the medal's purpose. Not to pressure. Not to question the learners capabilities.
So much about that, congrats to all students out there with or without medals. I am proud to all of you. Job well done and continue to strive. God bless.
Thank you so much for reading everyone. Be bless.