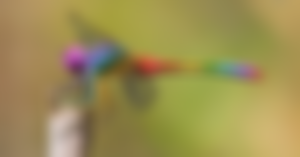 For the first time in my life, I came to know about my freedom.. slowly learning myself, what I like, what I dislike.. It surprises me how much I didn't know about myself until I was living with my parents.. We are a huge conservative and orthodox family with 10 people living in one massive house. Everyone loved everyone, and we all are so close but yet so far from each other. We had our fair share of love and also disputes inside the family but my father's Mom never allowed to break the family into separation. My family has my father, his younger brother... we are family of four, my uncle is family of four and my grand parents, we all made a big family of 10... I, my brother and my cousins studied in same school, college and same university as well. Though I loved all of my cousins with my whole heart, it was so overwhelming to be around same people for so long sometimes. I did not even learn at least once about how to make friends and it is so hard to talk to new people without being so nervous.... people think I'm shy, but I'm actually anxious.... I wanted to change this, I wanted to make friends, learn new world... create my own life....Hence I decided to get a job in another city after my graduation and move away from my family for some time, which I did successfully.
My family was shocked to learn I was moving away. My grand ma set her foot down and told me "get a job here, or don't work at all.. I cannot see you go away"... My father replied to her politely, "I always listened to you mother, it is time for me to listen to my daughter too...she can go"... "MY SUPER HERO!!!!" I thought to myself looking at my father.. he looked at my eyes and am sure he would have realized my thoughts and he smiled at me. I looked at my Mom and she extended her hands as if calling to hug me, I ran to her like I did when I was a baby.. she hugged me tight and kissed my forehead and I told her.... "I need to find myself a man like dad..." she widened her eyes as I never spoke about a boy ever in my life and I immediately said "shushhh ma" and ran away followed by her cute giggles. What did I ever do to get such amazing parents? I'm eternally thankful to God...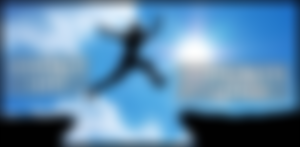 My life picked up pace as I started working and now I understand the struggles of my parents to raise us which only increased my respect towards them... my routine included waking up, eating my breakfast in the hostel, going to work, coming back to hostel, eating my dinner, working online sometime and then going to sleep.... life was moving smoothly with this routine until that day, my world turned upside down...my mother called me in my mobile as I was coming back to my room after finishing my dinner.. I stumbled on an onion in front of my room as my hostel warden uses that corner as stock piling place to keep rice, veggies etc., in the entire hostel of 4 floors, why my room's corner?? lol.. ughhh.. I fell down and saw something very shiny and glittery on the floor.. it was two pieces... scattered away from each other.... I told my Mom "ouch Mom I fell".. she worriedly asked "you okay?", I said, "yes ma, nothing big.. I need to check on something...I will call you later.." Ma said "take care hon, apply turmeric on scratches if any. Love you".. I replied "Sure ma, bye"
I put my mobile in my room and came back outside and bent down to see the shiny glittery pieces in front of me... as I observed, I noticed that it was body parts of the dragon fly cut in half... I jerked back and thought of sweeping them off and putting it in trash can as I really do not want to see it. I picked up the broom and about to sweep when the upper part of the dragon fly suddenly started moving... I felt like vomiting and lifted the broom to kill it.. "why to keep it suffering???" I thought if I killed it, I would release it from it's pain and suffering.. It did not stop moving at all and something inside me told me to hold up. I put the broom away and again knelt so deep down to observe it, almost like sleeping on the ground. I stared at the fly and it moved it's hands in such a way that I perfectly understood what it was saying.. I was shocked to my core and my heart started to beat faster. who would believe me if I say the fly was talking to me??
The fly was pointing at the rest of it's body and was showing me another rest as if asking me to pick up it's rest and place it to the rest as if I'm attaching it.. I really really did not want to touch the rest of the dragon fly as I was really weirded out as it is.. the fly did not stop to ask me, it kept pointing to the legs and then to itself. My hands shivered as I decided to pick the leg part.. I held my vibrating hands with my left hand as if that would stop me from vibrating. I placed the rest of the body of the dragon fly beneath it's stomach.. and nothing happened... I was looking at it and I noticed there was still a small gap between both body parts and the dragonfly moved it's tentacles as if it is asking me to make two body parts touch. I again closed my eyes and slowly pushed the leg part towards the stomach using my nails but delicately as I really did not want to touch... once I did it, I used my both hands to cover my face and closed my eyes because of the gross feeling that I touched that I touched a fly cut in half...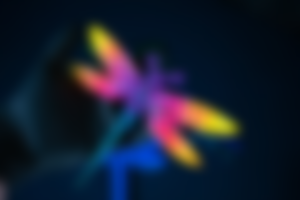 Everything went silent except a sound constantly coming to my ears.....I suddenly noticed a buzzing sound near my ears...zzzzzzzz is what I heard against the dead silence of the entire hostel in the middle of almost midnight when everyone is still away at their works. I opened my eyes and right in front of my eyes, I saw this magnificent glowing dragon fly soaring high and low. It looked so luminous that I mistook it to a light bug. It's body was translucent with rainbow prism shine and this dragon fly looked much more bigger than any other dragon fly I have ever seen in my entire life.. like it was a king of dragon flies or something.... the dragon fly stood right in front of my eyes.... held it's hands in the form of a "Namaste" as if it was thanking me for saving it.. and flew away but kept looking back at me as it flew.. I kept staring at it and sat in that corner for at least 30 minutes thinking about the miracle that happened right in front of my eyes....I feel like the world is rotating around me.. what just happened???? why???
Part 2 will follow up soon you guys... hope you enjoyed reading part 1 of my new series :))
Thank you sponsors, you guys make this possible :)
Yours Bloggingly