Foods For My Soul!!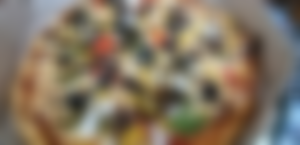 Hello there my loves. How are you all doing today.. So from today to next one month, I'm going to be extremely busy since my Mother in law is getting her arthritis fixed by having surgery in both of her legs.. They are removing her knee caps and replacing them with steel ones so that she could walk again... Tomorrow is scheduled to her right leg and one week after that, they are doing it on her left. I hope the surgery goes well because we have been informed that it will take almost 4 hours to finish one surgery and it is a major operation. Please leave your prayers for her.
Anyway, coming to this post, I was eating my breakfast today when I thought about some of my favorite foods I love to eat.. These are the foods I also learned to make myself and always order the same thing if I'm going for a take out. I would love to share them with you.. and mind you, you will not see any meat or meat related products as I'm a vegetarian who never touched meat in my life..
DISCLAIMER:
Before I make the list, I would like to tell you that the list does not include my proper breakfast, lunch and dinner.. because I love eating healthy stuff and prefer to stay healthy. These are the comfort foods I'm listing down below that I eat just to satisfy my soul...
Veg Biryani: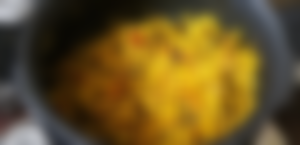 The first one would be of course, India's heart and soul food, Biryani.. of course, veg version. I make this at least once a week in my house and the whole damn street fills with smell of spices like clove, garlic, ginger, cinnamon, cardamom, fennel seeds etc., The thing about Biryani is, when you make it, the whole street knows that you made biryani lol... I can never give up on this nor live without it..
Pani Puri: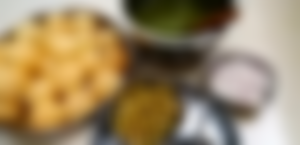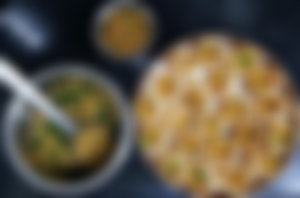 Also called as Golgappe, India has 140 Million population and this food has zero haters... If you find this in your country or in any Indian restaurant, I highly suggest you eat this and you will go bonkers about it... You take one ball, break the top of it using ur fingers, add few peas and onions in it, dip it in the spicy water made out of ginger, mint, cilantro, green chili and then eat as a whole.. gosh, i can't explain more without my mouth drooling like an idiot. You will get addicted to this for sure..
Schezwan Fried Rice: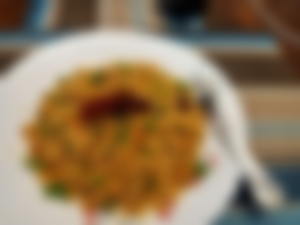 Okay, this is my recent obsession.. I started to love this beautiful Chinese recipe when I tried it in a restaurant near my house.. I order this so frequently that when I call the hotel, they already know what am gonna order lol.. how embarrassing for me!!
Bajji: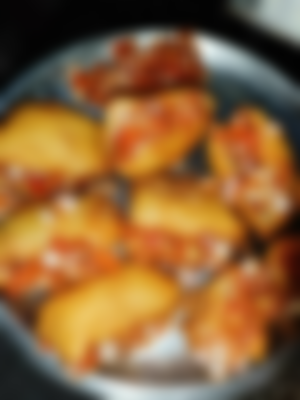 Okay, you take banana peppers and cut them in the middle, dip them in the besan flour and deep fry in oil to make bajjis.. and if people have time, they can fill them with finely chopped onions, tomatoes and cilantro in the middle with salt and red chili powder on top and serve like this.. This is authentic south Indian food also with no haters and one of the best foods ever made in the history of mankind...
Pasta: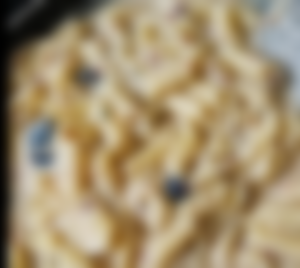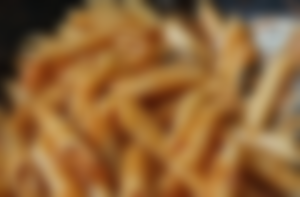 If there is some good happened due to corona, that would be me staying at home more and learning about Pasta online.. I'm now an expert in making Pasta both white sauce and red.. and my husband absolutely loves eating them and he even licks plates to the extent there is no need to wash them lol... I always make all foods extra spicy to satisfy my Indian ass...
Ramen/Noodles: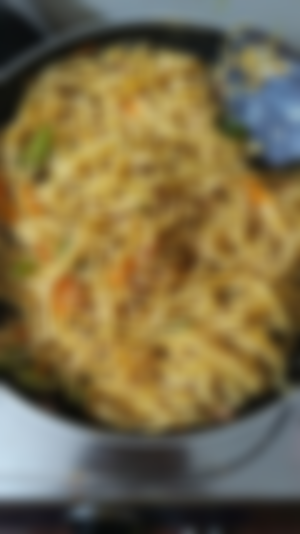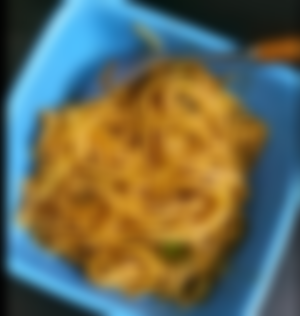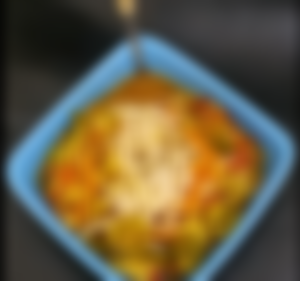 If you are depressed, eat Ramen.. if you are stressed, eat Ramen.. if you are happy, eat Ramen... if you have zero emotion right now, eat Ramen... Noodles or Ramen are an amazing food that suits every mood and season.. whether it is rainy or sunny no matter what, a bowl of ramen is such comforting food.. it is like a Mom's hug.. I developed making Ramen during quarantine time as well and these are the varieties I made in my house by myself... My fav among all these is the last one called "Thukpa" because it is spicy version loaded with so many vegetables.. I always go to sleep happily every time I finished a bowl of Ramen :))
Pizza: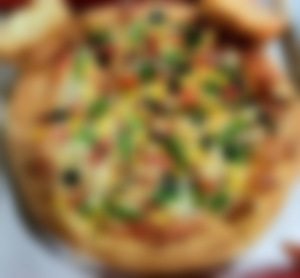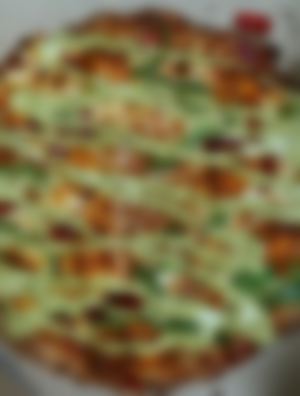 Have you ever come across a person who does not like pizza? because I have never.. I always consider Italians as one of the most amazing people on earth for giving us mind blowing foods like Pizza, Pasta, Lasagna, Gelato etc., I do not think there would be any country in this world that does not serve Italian food.. This is one of my favorite cuisine and pizza has my love.. I always order one either with lot of vegetables because I love veggies or the Paneer (tofu) variety with Indian tandoori touch.. both are amazing and my prefered restaurant is dominos.. they have the best bread
Falooda: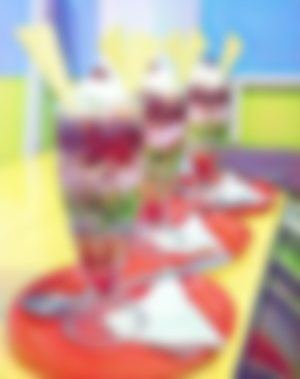 This is called Indian ice-cream.. we add lots of fruits, jelly, semya (noodles) inside the big glasses and topped with normal boring ice-cram to make such a monstrosity.. this is how we eat Ice-cream here in Indian version.. I love this instead of eating normal one because this has lot of fruits inside it and tastes heavenly..
Chocolate Cake: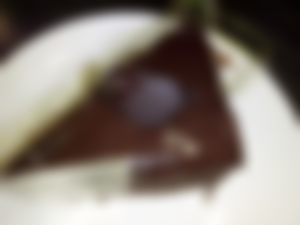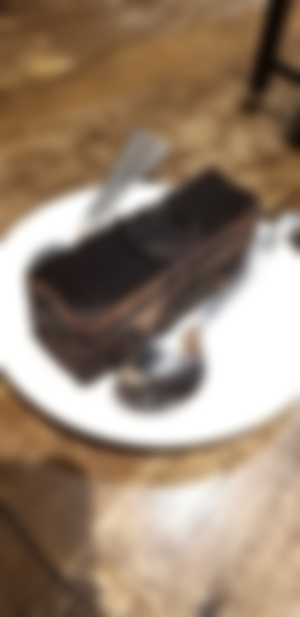 I'm not a sweet eating or preferring girl.. If I get a chance to eat food outside, I always eat spicy food.. I do not order sweets ever... not drink beverages like coke or crap.. BUT, the rarest of the occasions I do order, I always prefer cake, especially chocolate pastry because Chocolate was/is/always will be the elitist of the elite flavors in the world.. As you can see, I ordered pastry three times in the past 2 years, and I always ate chocolate cake only.. Though I want to give up on Sugar, only God knows why somebody from our ancestors decided to invent cake only to kill me in the future.. That is why I eat this at least once in 6 months... ugghhh, why do we have to have diabetes??? I hate human body...
Anyways, that is all for my comfort food post right now.. and am sure Read cash users are also foodies, almost all of you because I have seen you share amazing food images on Noise which I love to see... As a person who eats almost all vegetarian related foods without any preference, the foodie in me loves to see your compilation too.. Write about your comfort foods, the foods you always prefer to take out or order? the foods you prefer to eat often and satisfy your foodie needs? go go go, let's make Read cash community hungry lol...
Thank you lovely sponsors and friends
Yours @Theblackdoll