Youngsters Be On Track, Don't Lose Your Patience
Life is very uncertain. We don't know what will happen in the next hour, next day, or next week and so we shouldn't much think about it. The previous 2-3 years were uncertain and unpredictable and more uncertain situations are coming in which the young people aren't ready to face and are panicking and being distracted a lot.
These uncertain times are making young people, especially young workers restless and they are easily losing their patience.
This is happening because the post-pandemic recession is still going on all over the world. The lifestyle and cost of living are expensive while the pay isn't. There are not many opportunities also which are booming during this time.
But as a young one, I am not that expert or experienced but some strategies help me a lot in being patient with my life and not losing cool which I will be sharing today.
Don't Be Anxious About Thinking Of Your Future
Thinking about the future and being anxious about the future both are different things but are kind of related. These uncertain times create a bad future scenario if we try to think more about it which ultimately gives us extra stress. I know many of us think that what we will be when we will hit the age of 30-35. Will we be successful? Will we be able to become what we want? Don't be anxious about the future. Focus on the present. That's the best solution to kill this thought and make an effort for a better future. Of course, you should think about the future but only till the limit when it did not get into your head.
Focus On Creating Your Identity
In whichever work or business you are, don't compare or think much about your work. Just focus on your skills and getting experience at the starting phase. Experience and skills can carry your future and even let you create an identity. Creating identity not only means being an influencer, celebrity, expert, etc. Just be a better human with better skills in your work or business and you will see you are creating an identity of yourself unintentionally, making a better version of yourself. And remember you have just started working or you are about to work, don't think of becoming a rockstar or big figure in a day or even in a year.
Also don't say, I'm not that talented, I have no skills. Of course there's only 1% of people born with skills from birth rest of them learn them and hone them with time.
Control Your Emotions
The uncertain times can give you a hell lot of emotional stress. It's best to be in control of your emotions during this time. Losing control of your emotions can turn out devastating as we tend to take wrong decisions when we are controlled by emotions.
Find Happiness
Ah, here comes the most difficult part. When you are happy you can even pass the bad days of life easily. Find happiness in your any hobby, activity, etc. Not recommending 'people', lol as that's highly unreliable.
Sponsor Of This Blog:-

Image by Unity, Follow Noise, Odysee, LinkedIn, and an article for more info.
These uncertain times are not easy to pass but with strategies, one can. There's always a way for most of the problems in our life. It's just we didn't have the right answer and eye to see it sometimes.
But don't think much whether you are a young worker or a career pursuer, being patient and making efforts in present will someday definitely give you what you want. Till then don't slow down or stop, keep on becoming better every day.
If anyone has some extra tips or suggestions, to help the young souls in these uncertain times please share below.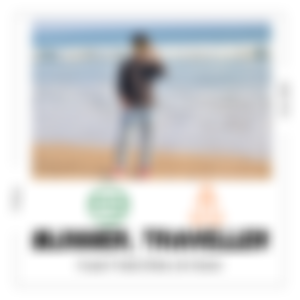 Author Links:-