Tourist Destinations Are Remembered By It's People
A place is made by its people. A place can be seen as beautiful through its monuments, landscapes, or attraction but to forever keep that title of beautiful the place's people have to be good and act well. This place can be anything Earth, city, country, etc. By traveling to several parts of my country and one foreign country ( I will share about this someday as I went there 2-3 years ago ), I got to know and realize that the actual beauty of a destination especially a tourist destination is defined by its people and their behavior.
Why, What's The Reason?
The reason is simple, you can remember the destination by its wonderful scenic views, arts or attractive buildings but if you get a bad experience or service there while enjoying the destination you will regret your decision and will feel not to come to that place again.

I traveled to another country Bangkok and trust me I am speaking honestly in terms of human act and service they are far better than tourist destinations of India most of which I have traveled.
Incidents Supporting My Stand
I went to Puri, Orissa this year with my friends in my Car, drives approximately 600kms and went to a hotel nearby beach and sadly in that hotel we didn't have an inside parking space and we were on short money to go to a hotel with a parking place which was going on the costlier side. Told the manager about this issue and said it's fine just park it in front of our door. All the other hotels executive nearby that hotel were gazing at us like we did a crime, lol. And on the day of our departure, I found someone intentionally did a hole in one of our front tire. I was sure it was some other hotel executives doing it as very less people were trying to help us.

Went to another state and damm guys, the people there were ridiculous they were charging unnecessary costs seeing people's faces in fact I saw a foreign couple was looted 5times of bigger price than the actual price. Later, I confronted the shopkeeper and he said this is business. I said bro they are coming from a far place at least not scam them, make them good customers that's how you do lifelong business. You aren't here for a single day. Maybe someday their kids or friends came and they suggest you. Tourist destination represents your country if you be honest and provide them good service they automatically promote this place and you will get tons of new customers but no you are interested in a single-day profit. He stared at me for a second and said Mind your business, kid. Okay, I and my friends didn't say to him anything. We could have helped them earlier but we also didn't know about the actual cost of the product and all the products are already in the 30% profit range and still, he priced it 5 times more.

And my latest incident which I shared yesterday that people enjoying free paid services and disturbing the real payers comfort and peace.
Sponsor Of This Article:-

Image by Unity, Follow Noise, Odysee, LinkedIn, and an article for more info.
These incidents made me realize the real beauty of destinations is not their attractions but it's on their people.
Even if a beautiful place can turn into waste and an ugly-looking place for humans there aren't responsible and environmentally friendly. This doesn't mean my country is bad but these types of acts at such tourist places aren't ethical. These are small incidents but they impact a lot when you are on the other side and is a tourist especially from a different place.
Maybe in some countries some people still practice these acts so please get some information on the place you are about to visit in future. The actual costing over goods and services and if possible get a tour guide if you are to visit a foreign place at least for the first time.
And I realise my city is still better in terms of human ethics than the other places I travelled in my country.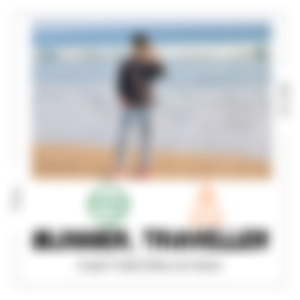 Author Links:-