My Pre-Planned Setup To Counter Powercuts
It's been more than a day and I'm living in the dark, we have no electricity for more than a day, and no 'Inverter' to provide backup electricity yet my device can survive today and is currently at 30%, lol. So how did I do this?
I just made some arrangements and made a plan earlier and gathered sources to provide backup to my phone just in case a day of powercuts happens like this. This power cut is due to a typhoon that originated in a sea which is in other state probably more than 500kms away which is causing continuous rain in 2-3 states for 3 days straight.
I am that type of person who wouldn't want obstructions in eating, sleeping, traveling, and hustling and so I tend to make pre-planned arrangements sometimes, and to avoid any harm to my hustle time I choose some habits and sources so that my phone gets charged most of the time. It's completely situational but I already have benefited from it two times.
So let's see those points.
The cheapest and most affordable solution which everyone can go for is to get a power bank. Buy a power bank of 10000Mah or 20000Mah and they are enough to charge your phone for 2-3 days or 2-3 times a day depending on the battery capacity of the phone. Let's take an average of 5000Mah battery. Then a power bank with 10000Mah backup can be used to charge two times a smartphone with a 5000Mah battery and I think one charge of such a big battery lasts for a day. And one thing is that it's always recommended to use electric and phone chargers for charging your battery. Also one thing that these powerbanks never give 100% efficiency, it lies on 70-90%.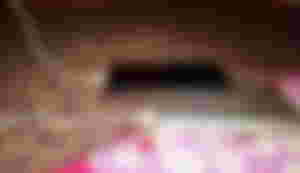 And I rarely use the power bank once a month though I see some people use the power bank daily which isn't advised by smartphone companies at all.

Make sure to charge your devices like laptop, smartphone, electric lamp, power bank, etc beforehand. I set up my laptop and power bank for charging before 2 hours of sleeping time or when I wake up. And in the morning if I woke up early, the first thing I do is charge my phone. And by the time I get fresh up my phone is fully charged. Sometimes when my phone battery dies and there's no electricity for a longer time, I connect it with the charger while going to bed. And at night if the electricity comes it gets charged, woohoo smart lol. The new electronic devices are smart and overcharging isn't a problem as the circuit automatically cuts the current when it's fully charged and it's not done daily so no harm in putting them for overnight charging.
Use the phone in focus mode to avoid distracting applications which likely pull you into the trap and you will be draining your battery fast. Cut the usage of games, social media, whatever that eats more battery. Not recommending power saver mode as it limits many functions.
Sponsor Of This Article:-

Image by Unity, Follow Noise, Odysee, LinkedIn, and an article for more info.
These are some simple arrangements that I do to go uninterrupted with my technical side of life. Life without electricity and the internet is like torture to those whose productivity is completely based on these and one must find ways to solve their own problems. Maybe this can be helpful for some and maybe for some it won't but at least you can get an idea and make your own arrangement for such situations if you don't have an Inverter. If you have then sorry I wasted your time, lmao.
Author Links:-