Celebrating The Festival Of Lights
Yesterday was a full-blast day as I celebrated Diwali, the 'Festival Of Lights. Diwali is a Festival to be celebrated for two days mainly so today is also a celebration day. But due to Solar Eclipse, its celebration timing is affected in many states of India. As eclipses are not considered good hours to celebrate anything.
Digging more into the Festival let's first know what it is and why it's celebrated!
Diwali festival is celebrated by Hindus, Sikhs, and Jains but anyone is welcome to celebrate this festival of lights which symbolizes the victory of light over darkness and good over evil and also on the occasion of the return of Lord Ram's to his home Ayodhya Kingdom from 14 years of exile which her Stepmother gave him. Even being a God he accepted the punishment. We also worship the 'Goddess of Wealth', Goddess Lakshmi during this occasion so that the financial blessings always stay with us. In many other states, people have developed some other rituals and celebrations including animals where they bathe them, and worship and decorate their cattle and domestic animals. My village does this every year but due to a virus in Cows, they didn't do it sadly. Nowadays dogs, cats and animals all are included in this activity.
Diwali Schedule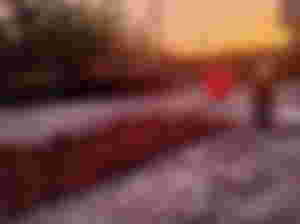 You know the festival day is a very busy day and you have to work and prepare a lot and I was given the job of putting oil and cotton pieces to lit it in 'Dia', a small lamp-like thing which is a must-have thing to celebrate Diwali as with this small thing we are supposed to light up our house from darkness. So I did my share of work and placed them in the corner walls of the terrace.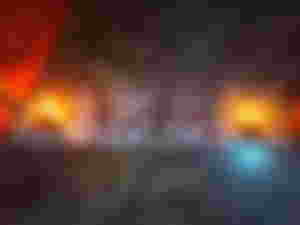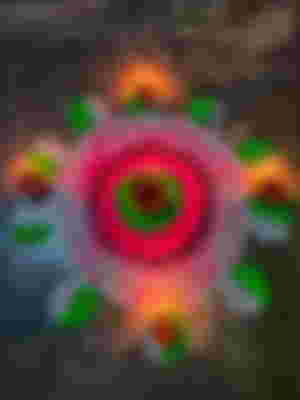 My sister made some beautiful designs on our door entrance of every room along with a simple Rangoli though the previous year one was better, hehe don't tell her.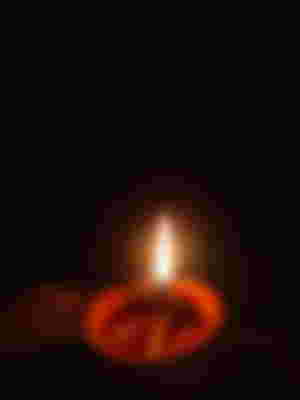 After that, we lit all the Dia's and the view was beautiful to look at! Every house was glowing with this beautiful light like sight. But the wind was blowing very fast yesterday due to the cyclone formation in the Bay Of Bengal which caused damage to coastal regions of Bangladesh as well as in some Indian states due to which the fire was extinguished in minutes and I have to light it again and again.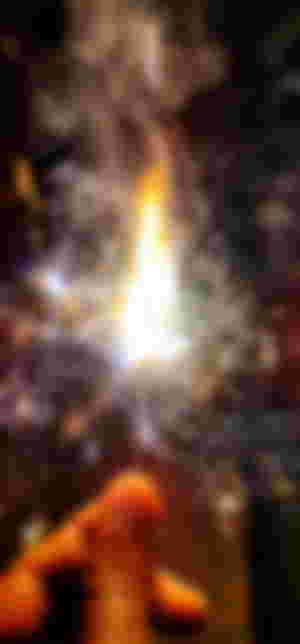 Then I came out a bit where children were blasting crackers here and there, lol. Their excitement and energy were on the next level same as what I used to do when I was a kid. Now I feel a bit scared dealing with crackers.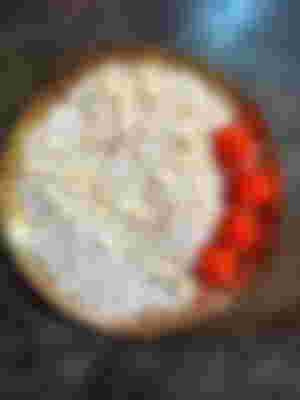 Then I enjoyed lots of sweets and natural popcorn. Along with a special dish made by my sister, she made Veg-biryani for the first time. It was good. My stomach and tongue were contented.
Sponsor Of This Article:-

Image by Unity, Follow Noise, Odysee, LinkedIn, and an article for more info.
Wish you all a Subh and a Happy Diwali. Let us light our hearts and mind and remove every darkness from it but make sure to keep a fire extinguisher ready, lol. I was invited to my village also, but I didn't go there as they wouldn't have allowed me to return for 2 days and I would have been absent from this world.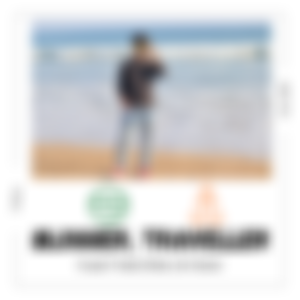 Author Links:-