Bad Start For Twitter
Twitter, the micro-blogging platform wasn't that hyped until Elon Musk joined and started tweeting regularly. He is considered as among the coolest Entrepreneurs and Businessmen of this era.
Elon Musk's SpaceX, Tesla, and adopted Dogecoin all were kind of his and his people's successful projects. And recently he bought Twitter, the most trending microblogging platform of this time. As usual, he tried to play with the deal and kind of tried to buy it at more discount but he wasn't successful in that attempt and ultimately he agreed with what the deal has been signed and bought Twitter.
Harsh Decisions
After buying Twitter, Elon Musk took some extreme decisions not fitting to many people like removing the workers, adding paid blue tick feature. Well, it's his company now and he will do what he likes in accordance with his plan.
But surprisingly instead of rising Twitter, its value depreciated as well as the revenue since his takeover.
The main reason is his attitude towards people and other companies and so many companies have withdrawn advertising their ads on Twitter by which Twitter used to generate revenue. In fact, the World Cup Football Tournament has always brought business to Twitter but this time it didn't happen, and Twitter revenue decreased even with all the hype. It's not just my speculation, you can even search for it.
Does It Affect A Billion Dollar Company
Twitter's only source to generate revenue is by ad sponsorship and since many companies have stopped working with him, the value is decreased. It's not that much as it is a Billion Dollar Company but for a Billion Dollar Company, it's huge.
The new blue tick feature was also not very appealing rather instead of decreasing spammers it increased verified scammers. Now Musk has realized that this was a bad idea and this paid blue tick monthly feature is stopped for now. Maybe they will come with some modifications.
Everyone Does Mistakes
This shows no matter how great or successful you become, you will do mistakes and not your every step will have a positive effect. I do believe he still has great plans for Twitter but as of now not even his single steps assure me anymore. Elon is humiliating companies which advertise on their platform like Apple which people may see as exposing, this is bad for Twitter business. It may be good for us but not for business.
Sponsor Of This Blog:-

Image by Unity, Follow Noise, Odysee, LinkedIn, and an article for more info.
I was planning to use Twitter again, the bots are fewer now but I don't know why the people in the comment section are sicker and more extreme on any topic now. Maybe it's the Elon effect as he says what he likes and what he thinks is right nowadays.
Let's hope he changes the platform for good as he did some positive changes on the platform like removing some bot accounts, adding big comments feature, exposing or pointing out bad business of companies but he himself is a businessman and he isn't that pure and so many times, his words bite back him only, lol.
So tell me did your Twitter experience improved or its still the same or more bad now? Are you impressed by his work for Twitter, me absolutely not!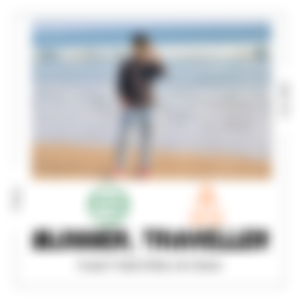 Author Links:-