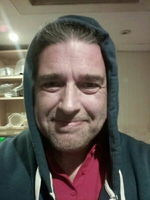 25th November 2021
Hello to all of you beautiful people in the read universe.
What a day followed by what a night!
I hope you are having a good week. So this morning I got called into the office at work at very short notice to go cover for one of the managers who was ill. It did however turn out to be a good thing that I went. We had a meeting with Public Health England and they are changing the way that they are going to be doing the positive covid isolation process now. As a consequence, my workload is virtually going to grind to a halt next week and I will be effectively jobless! Well, time for a change, talking to multiple coronavirus cases daily was emotionally draining on me. Even my bright cheery outlook on life was getting dragged down. It all seems totally bizarre as we are now finding out about this new mutated virus from South Africa. It potentially could be devasting and make Delta look like a piece of candy. The UK have already banned people from six Southern Africa countries from coming to the UK, so they are taking it seriously.
So enough with my moans and all this serious sh*t, how are you doing?
I got home late as I had to take a train back from work. Well won't be doing that again anytime soon haha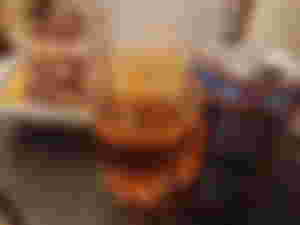 My dinner was a bacon cheeseburger and chips, yes it was delicious thank you. To wash it down I had a can of Irn Bru, Scotland's other national drink. You know the first one right?
Well Barrs make Irn Bru and sponsor the Scotland football team. You can see on the can Yes Sir. Turn the can around and it has Boogie.
This is a reference to the song that the Scotland team and fans have adopted as a fun anthem ... Yes Sir I can boogie.
I ended up singing this while eating dinner haha. Then watched the mighty Rangers play footy.
There you go wee singer @MissJo that is the song you are to sing 🤣
Actually, the Scotland football team adopted it, and here are thousands of Scotland fans singing it last month after qualifying for a major tournament.
Who knows maybe this will be my #ChristmasChallenge2021 hehe for you to sing it in an entry!
But seriously I defy anyone not to sing along with the words, it is catchy!
Here are the lyrics for you to practice singing ... oh and @CoquiCoin have you got your dancing shoes on!
Actually, the song was in the news in September as María Mendiola a singer and one half of the band Baccara passed away at the young age of 69.
But what about the football match?
Well, Giovanni van Bronkhurst became the 17th Manager of the Famous Glasgow Rangers football club on Monday.
We played in Europe tonight and needed to win 2-0 to progress through to the knockout stages.
The score?
Yes, we won 2-0 and Yes sir, I can boogie 🎶🎶
So a shitty start to the day turned into a great night. On the plus side I will have more time in December to unwind, as talking to multiple Covid cases on a daily basis sure does take an emotional toll on you.
There you go readers, thank you for having a wee read of this!
Copyright @TengoLoTodo   2021 and yes All Rights Reserved. All images, words, and ramblings are from the author unless otherwise stated.
100% original content from this mad Scotsman!