What's new pussycat?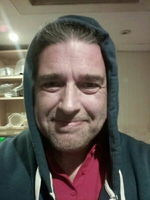 So I came back to read yesterday and published a post yesterday about some do's and don't's in Hive, and thank you all for you comments. That was great to see so many familiar faces. You don't realise how much you miss something sometimes until you come back and go wow I missed this place!
So thank you to everyone that commented, and I will be getting around to visiting everyone again today.
if you do want any more info about Hive just drop me a comment on the post.
One thing I would reiterate is not to cross post anything from read to hive or hive to read. The OCD mods are really going to start clamping down on this.
It is so good to see so many familiar faces from read in Hive :)
I saw that BCH had it's fifth birthday recently woohoo, so so much for all the doomsday predictors going on and on about BCH read and noise and the whole smartBHC ecosystem being dead etc! What a load of crap, why do people have to act like that. Live and let live I say. Anyone involved in crypto should want all ecosystems to thrive and be alive.
There is more than enough room for all ecosystems to be healthy and thriving.
The whole of crypto took a battering. At least BCH wallets were not hacked like some of these other chains and no stablecoin to take a beating?
Anyway that is my wee rant over!
I see Konra is going from strength to strength. Talking of Konra I know that they helped sponsor some of the prizes in the fantasy football of last season.
Are you playing the fantasy football here? I put in a team but the first week was not so good! Oh well it is a long season.
I hope that there were no more rug pulls or any other scams when I was away in the last few months.
I did see the pegasus thing had pretty much dried up.
Talking of crypto games, if you want a fun free easy to play crypto NFT game, then go play Rising Star, it does not cost a thing and it even gives content to write a post about on Hive,they also have loads of giveaways going on.
I got a new camera a few months ago so have been taking quite a few pictures. I posted this moon shot in noise yesterday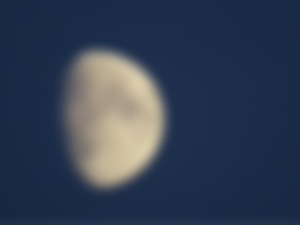 My moon picture taken by me with my new camera Canon Powershot HS70
I loved the dark blue sky on it, full moon can't be too far away and I just hope that I can get a picture and that it will be a clear night! We can wish for things right?
Speaking of noise I was glad to see so many familiar faces there, and what about the freetips. I saw people saying those had stopped? Well they worked fine for me.
That is the trouble with crypto and crypto-related projects that people spread so much nonsense and false information. Like anything you read you have to research it to make sure it is true before you go broadcating lies and untruths around the crypto verse.
I have also been writing more and more of my Archie book, it is a slow process but I am getting there and have a deadline to finish by the end of the year. Keep your fingers crossed that I get it done!
That is me for today, that took no time at all and if I carry on I will be writing a book!
Have a good one!