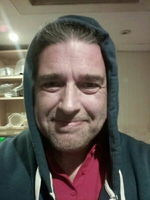 July23rd 2021 1839 Hello all you awesome Readers, how are you? Are you enjoying your day? Did you sleep well, is it still raining? Well I think our few days of hot sun have come to an end. So, let's put on our hiking boots and go try to catch that Wizard I mentioned in the title of this article.
Do you believe in Witches and Wizards?
For me, I know some people possess certain powers and in times gone by, it saw them getting persecuted for being a witch or wizard. People get scared of what they don't understand, don't they? However some were revered and we are on the trail of one such revered Wizard today.
Yes we are going on a walk in my favourite Enchanted Park!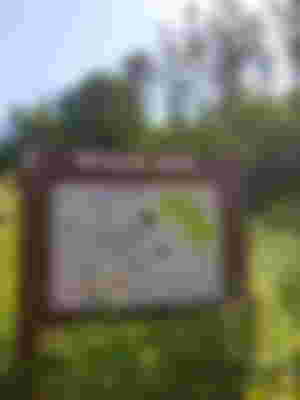 The Wizard in question actually is a real person albeit from the late 1200s Sir Michael Scott, his achievements are actually fascinating, he was one of the worlds first renowned astrologers and he studied in Spain and Italy, helped the Pope and all sorts of other things. I will make a post about him, as that alone is an article, but this one is about his antics on this short hike through the woods.
About five minutes into the walk, I took the high path, which meant walking up a steep incline. The path did level out and I stopped when I saw a big tree across the path. It was alive still and growing new branches and leaves.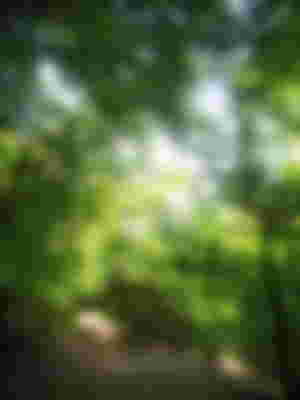 I went up to it and took a closer look, marveling at how it seemed to have been thrown from the ground.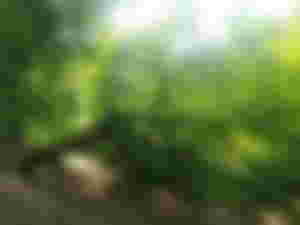 Do you see the way it is leaning almost horizontal it is. I patted the tree trunk and the leaves started to rustle. How odd I thought, it was a beautiful day and there was no wind. I scrolled through my phone and thought yes the pictures I took were fine. Next thing the leaves shake and I hear this low pitched murmur.
"Heyyyy, get off me, how would you like it if I started rubbing you" said something.
Of course I spin round and search for someone, but don't see anyone, just this tree and and other trees and bushes.
"Yes you, I am talking to you!" said the voice again.
I was getting fed up so replied "Stop hiding and show yourself!".
"Open your eyes, you silly person!" said the voice. The leaves were rustling again and the branches shaking. I swear the ground was even trembling now.
"It is I, Lush!" roared the voice, and this time the ground did shake.
Here we go again, if it is not talking animals, it is now talking trees.
"Well, I am very pleased to meet you Lush! I am Eddie, and I am on the trail of a Wizard. Have you always been a tree?" I replied to the tree named Lush.
"No, many centuries ago I was a local blacksmith. But business was bad and I couldn't feed my family, so I started making weapons, and then that wizard Michael Bloody Scott found out that my weapons were being used for war. So he tried to harm me. I was clever though and ran away. I almost escaped, but as I was jumping across this path, he caught me. He used his magic and froze me. He then gave me a choice, either become a tree or become a stone statue. Well I am not stupid, I wanted to live, so I said a tree. That is what he did, he turned me into a tree exactly the way I was running." replied Lush in a low sad voice.
"I see, well at least you are alive Lush, but I must be on my way, I am trying to find your wizard called Michael Scott." I replied.
"Don't be so silly, he is a dangerous wizard, he has gone mad in the head. Look what he did to TandPuff!" exclaimed a visibly upset Lush. "Turn back and go home I implore you."
"TandPuff who is that?" I asked Lush
"He was said to be a dragon that spat purple fire!" said Lush.
"Okay, well I am going Lush, perhaps TandPuff knows where to find Michael Scott, I will catch you another day" I said and walked under Lush and on along the path.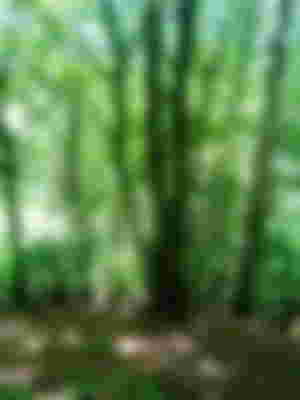 I kept on walking and just saw trees , trees and more trees. In my head I kept thinking about TandPuff, was it really a dragon, here in Scotland. Nah that is rubbish, we don't have dragons do we? Well we have talking ducks and squirrels and now talking trees so why not a dragon. This is just getting ridiculous. So as I was walking I get onto Mr Google and do a search for TandPuff.
Surprise, surprise the was nothing. Computer says no. No mention of TandPuff, although I saw there is an ogre named Tand that is known for spitting fire that is purple. Perhaps they are related? That would be cool. Oh wake up I said, before you fall down the side of the path.
Suddenly I caught movement in the side of my eye, and what did I see?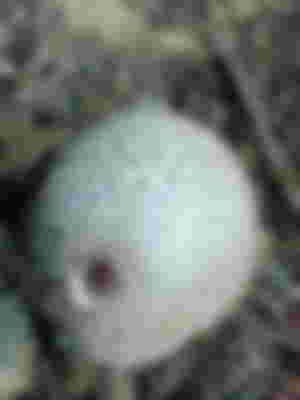 All I could see were twigs and leaves and a common puffball.
"Halt who goes there?" came a voice from the ground.
"It is I, Eddie Wildlife on the trail of wizard Michael Scott" I replied.
The puffball seemed to turn red, before a puff of smoke erupted from it's hole.
"Don't go near him Eddie, he is evil. My name is TandPuff and I was the most feared dragon in the land, until that evil Wizard Michael Scott turned me into a perpetual puffball. I am doomed to eternity to grow then wither and die then grow wither and die for ever and ever" replied a despondent TandPuff the Puffball.
"I can't believe he would do that to you TandPuff, surely there was a reason?" I asked innocently.
"Ach there was no reason at all. I mean you tell me is this a reason. We were all there having our annual barbeque in the woods, and of course I did all the cooking, you know I am a good cook, I just pop open my mouth and blow out a wee flame, the longer the blow the hotter it is and that is the temperature control." said TandPuff.
"No that doesn't sound like a reason to me to turn you into a puffball" I answered.
"Oh silly, I am not finished yet. Well we were having a grand old time, lots of music and dancing, laughing and of course eating. Then his wee nephew asked me to cook him some lechon pig quickly. I said sure son. Now I had had a few glasses of wine by then, so my aim was a wee bit off. The next thing I knew I stumbled and sent my flame to cook the pig, but I was a wee bit off, and instead of cooking the pig, I cooked Michael's pet COWFrogs. He was hopping mad and turned me into a puffball and cursed me to live for eternity like this. So I ask you was that a reason, just coz I cooked his wee COWfrogs." said TandPuff.
"Well that was a stupid thing to do. What is a COWfrog, I have never heard of them?" I asked TandPuff.
"Ah well son, you probably haven't heard of them, they are the exotic cousin of the Bullfrogs, they were black with pretty wee white spots. But I cooked the last ones, so they are no more on this planet." answered TandPuff.
To which I replied "How careless of you, and yes you deserve to be a common puffball for that".
I had enough of feeling sorry for TandPuff and couldn't get the image out of my head of these cute wee black COWfrogs with white spots being roasted alive.
TO BE CONTINUED.
Thank you for reading you awesome beautiful people.
Copyright @TengoLoTodo 2021 and yes All Rights Reserved. All images, words and ramblings are from the author.
100% original content from this mad Scotsman!
Haste ye back.