Some Random questions from Bella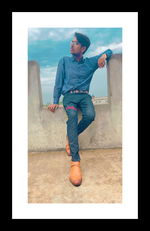 Yesterday, at night when I opened my account I got a notification that someone has mentioned me in her article. Whenever someone mentions me I really feel happy and I was overwhelmed when my #professorsister mentioned me.
She wrote an article in which she has answered few questions and those were really interesting. When I was reading I thought that I will give answer in comment section but when I read it fully then I thought no " taha" you are already short of topics. It is nice one which is already coming towards you in plate you should write a full article on it. Same thing I have talked in comment section of bella sister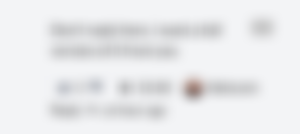 Ms. Bella replied, don't reply here, I want full version of it from you.
I thought okay my sister I will come with a complete version.
So let's go guys it's time to dive into the sea of knowledge 😂.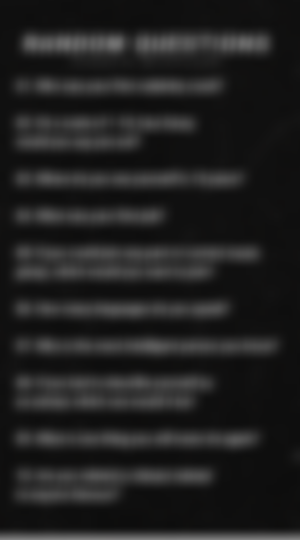 At home we had two television. One was in our room and one was in my grandparents room. We are living in a joint family till now. When I was kid we were in village and there was few televisions which were connected with dish. My grandparents television was connected with dish and my grandfather always watched Geo news and Madani channel. Television which was in our room that was connected with antenna. There was a single channel PTV .
So we just can watch ptv dramas. Back in that time one drama "Family front" was my favourite. Saba Qamar was my first crush even my eye sight is weaken due to family front I was so much fond of her that I always preferred to sit in front of television. If I talk about Indian movies then , Deepika Padukone is my crush. Both of them are still my favourite.
I am funny person by nature 😅. I use to laugh so much and in return tax other people also start laughing that is my strategy but I am so lame most of the time so I will rate 7 out of ten.
Actually I am very fond of telling my dreams because my mother always says keep your goals secret so that you can make a big announcement when you are a successful person. Here I will mention a bit. In Sha Allah (with the help of Allah ) I will be a professor (PhD scholar) at the same time I want to be a CSS commissioner. I want to have my hand in constitution of my country.
From very young age, even I was studying in fifth class I use to visit local school during off days and I use to take their classes. That was a government school but the management was so weak they didn't look after students so I sometimes I use to go and I used to teach them.
If I talk about a job with salary then it was in my 12th standard when my father offered me per student 500 rupees. So there were five students in my own home. I got 2500 as my first salary. I got offer from my area for tuition but my father didn't allowed me. When I got my first salary I gifted a suit to my mama which was not very expensive I want to gift her the most expensive suit also to my father. They are my heart my soul.
Whenever I start singing , my friends who are sitting around me they always close their eyes and shout "stop" our ears are bleeding. By the way my sister is fan of BTS I would love to go there. Follow my dreams 🤣🤣🤣.
I can speak four languages:
1- Urdu
2- English
3- Punjabi (I am learning also how to write Punjabi in Sanskrit script from YouTube )
4- Haryanvi (which is known as rangrhi in Pakistan)
I can understand hindko even I can speak easily if I will give it a try also I can speak saraiki also but not fluent.
If I talk about this platform I don't know much of the users. Yes there are so many relatives on this platform 😂just like my aunt (puphoo) @Sana-1 . The most intelligent person on readcash are @Bella.bch she is more like sister to me. Also @LiquidOcelotYT is an intelligent person. He has knowledge about so many sites and he always guides me about it .
Same like bella, I will a panda 🐼 because it's cute.
I will never eat chow mein, once I ate with my group mates and they love to eat different different food items but I am kind of Desi person and I cannot withstand with such dishes.
They are famous but not celebrity type famous, famous because of their position in government. Sobia falak is css commissioner and her husband too. Also their father in law is DG industries punjab .
So yeah, it's all about today's article.
I want response article from @TeacherLynlyn @Mojiko-blogs @Kacy01 @fatima_zainab @NanV. @maria2323 @TheGuy @JRamona20
Also from my class mate and good friend @Arshia and from @Sana-1
Thanks ☺️ I am waiting for your articles.