Purple hearts 💜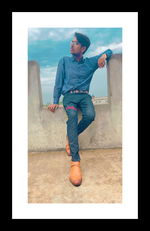 Hello pals my today article is all about a Netflix movie who is getting famous "PURPLE HEARTS 💜" I think I should review the movie cause after a long time I have watched a good movie like this.
So without wasting any single minute I am starting : story starts with a training camp of armed forces . Who are getting training for their mission and after few days they have to leave the country for the mission . Luke is also getting training and he is the male lead in this movie.
On other side, Cassie is female lead in this movie and she is doing work in a bar . She serves there and she is singer by profession but she is not big singer as she use to sing only in bar. But she has power to have more people in the bar. That day, there are also army boys in the bar for enjoyment because they have to go for mission after few days. Cassie go and serve them and suddenly she find her relative there she hugs her and greets him and talk a bit . Luke see Cassie and boys start teasing Luke that Cassie is into him. He follows Cassie but she refused. Days are going , Cassie is patient of diabetes and have to health insurance for getting insulin injection her health is disturbed she also have to pay the debt. So somehow she reached the home of her relative who is in army there she again find Luke . She talks to her relative to marry her so that she could get the nationality and she mentioned that it would be a fake marriage so , after some time we will get divorce . She explained her condition but he said that it is totally illegal and he is not gonna do it . Luke is also listening the conversation beside the door he comes in and he also said that it is illegal. Then Cassie explained that she and her mother are living in this country from so many time and paying the taxes of everything but not getting nationality so it is not illegal. She went back her home .
Luke also have to pay debt and the person is coming to him on and off. Luke said, I will pay your all debt and I am gonna marry a girl the money I will receive I will give to you and also mention that it would be a fake marriage . Luke meet Cassie in a hotel and they talked to each other and both said that they are ready for getting marriage and luke mentioned that marriage is for love . But Cassie said that it is just for deal both have different ideas but after a little fight they agreed over it that they will marry .
On next day , they went to court and marry each other. After spending a night Luke has to leave the country . In this time they video call each other share things with each other and the songs which Cassie is now making are getting famous. On mission luke got injured and in hurry Cassie went to his parents and tell them about Luke injury they visit hospital . Their father who was previously in army now observing there marriage that it is real or fake. But things are getting better both start liking each other. They help each other in every condition. The person to which Luke has to pay debt he attacked on the home of Cassie mother and Luke defend her wife and mother . But that person complain against their marriage that it is totally fake. On other side Cassie mentioned Luke to file divorce because he got to know that the person who attacked on their home was from Luke side. Luke got arrested and other side Cassie is doing her music show in Hollywood she left show and she went to court where hearing is going on and Luke accepted all the claims against them , court make decision against Luke , but at end cassie meet him and tell him that I will wait for you because now it is not a fake marriage it is a real one. After three months they again meet each other and started happy life.
Story ends on a good note.