Bitcoin vs cash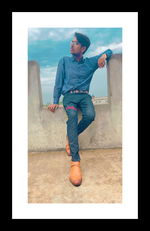 In this day and age you might have heard about cryptocurrency. Now cryptocurrency is more popular as compare to cash. If we talk about Bitcoin then it is the most popular and oldest cryptocurrency. The popularity graph of cryptocurrency is increasing day by day. About fifteen percent of Americans owning some form of cryptocurrency. Bitcoin is one which is considered to be best among all other cryptocurrencies.
Bitcoin was introduced in 2009. Even in these days some people consider this as a new cryptocurrency because they have not heard about Bitcoin but I can say that when ever we talk about investment then the first name which come in our mind is of Bitcoin.
The major advantage of Bitcoin is that it is not limited anyone can access this easily. If you are sitting in one corner of world and other person is sitting distant apart you can send and receive money within minutes. It makes the Bitcoin versatile and unique in itself .
Now there are so many companies and countries which are making Bitcoin for paying fees and taxes these initiatives are making the Bitcoin more popular. You can sell and buy Bitcoin at a y moment with little or no fees .
There is a unique numeric code which is specific for Bitcoin users and they can have multiple public keys. This makes the Bitcoin secure so no one can track any transaction you can transect your money without having any fear in mind because it is safe to use Bitcoin. Blockchain technology is extremely secure which ensure the safe transaction without any fraud.
One interesting thing, if mistakenly you have made public your wallet address you can generate a new one and can keep the information safe. If we compare it with cash which we submit in banks , there information could be leaked and robbers can steal ones money.
There is no central bank or central authority which is holding the Bitcoin. It means that there is no one who could freeze or demand your coins. You can control only your own coins according to your own will and no one has right to increase the taxation rate . In other words you became boss of your assets. It is in your hands wether you want to invest them in any other currency or you want to keep them in wallet you can may adopt other options. Cryptocurrency users find this as one of the major advantage.
The Bitcoin and other cryptocurrencies are highly volatile there is no one who can control their fluctuations. Some time it face a drastic phase but at the same time it may be rise so such a level that no one assume that. Let understand with with explaining Bitcoin price in 2017 bitcoin price was $975.70 and just after months it bumped to $20090 . After two years , it has touched $64000 . Bitcoin is unique in itself that is why everyone want to invest and trade in Bitcoin. Bitcoin keep on fluctuating which is prominent difference between Bitcoin and cash. If you are keeping the assets in Bitcoin then your assets may rise and fall although there is high risk that you might could lose your money but if they rise then it will be your luck. That is the reason why everyone love to use Bitcoin. If Bitcoin is decreasing then you will have to face lose but if it is increasing then everyone knows that you will get a good profit and you can make money at sitting home but first you have to learn some basic rules before investing your assets and cash into Bitcoin as investing is not a play of kids. It should be done by sensible mindset.
I wanna say thanks to all of you who are being with me !