I Have Written A Letter To Our Teacher
It is not my first time to write a personalized letter to a teacher. I did it once when I was in my Senior High School. It was a Teacher's Day and I build the courage to write a letter to our Science teacher even I know that she is one of our strict teacher during that time. I love to write letters to all great teachers around the world and this is how I show my appreciation for them.
Now, that I am in my first year college, I never thought that I would be writing a letter to one of our instructors. There is a reason why I have written a letter to our teacher and this is the reason that pushes me to write a letter even when I feel nervous to do so. First, I want to say our teacher is not a teacher who is very soothing and gentle to every students. Because she is a frank person and she is very open about the social norms. The qualities and characteristics from our teacher captured my attention.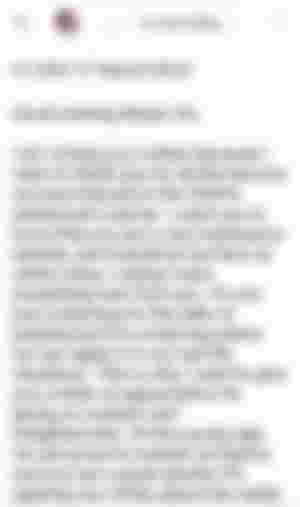 I can remember our instructor from my previous senior high school teacher. In fact, they almost have the same traits and I wonder what will happen if they will meet together and they will have a sudden argument. Who would win? Who would shut the mouth? Both of them are observant and like criticizing the society. So I cannot help but imagine about that scenario.
Our teacher who wants to be called as Ari, likes talking about societal issues. It has a big connection to our subject "The Child Adolescent Learner & Learning Principles", because in this subject we have a lot of discussions about different personality theories like the theory of Piaget and Freud. So everytime we have discussions about different developmental stages of every human being, ma'am Ari always gived us the best explanation which always left my eyes opened about the reality.
She have changed a few of my perspectives in life so quick. This only mean that her teaching is something that we can call as life changing. One of these is about understanding why some human behavior ended that way. It gives me a different and deeper understanding about every single person that we will meet. I also love her perspectives about relationships where she doesn't want to settle for something that is only for temporary because she wants to look for someone that is worth for a lifetime. I am also looking for that kind of person.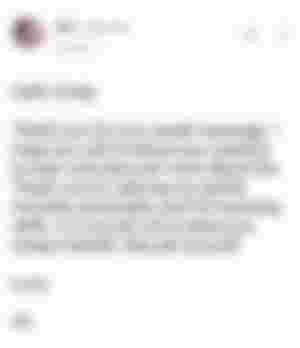 I didn't expect that she will respond a day after I sent the letter. Honestly while reading this, I found me and my teacher so sweet. I don't know where I got the courage to send that letter, and I eventually laugh at her response "Thank you for adoring my gentle personality" which sounds sarcastic but I laugh because she has the kind of voice that will make you "behave."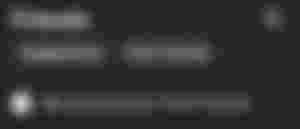 After I read the email, I have opened my Facebook account and then I saw this surprising notification. I have forgotten that I sent our teacher a friend request a few weeks ago. This made me a little bit more embarrass because we are now friends on Facebook and I know that her account is a private one. I didn't expect that she would accept my friend request.
I wrote this letter with pure intentions. I have made sure that our semester is done and that our teacher is done giving us grades so that she won't think that I am impressing her. I did it after she have submitted our Final grades. This is how I want to show gratitude and appreciation to everyone. I do not do it to the teachers only, I also show and write gratitude to everyone who have given me a beautiful insights and perspectives on life. I am the kind of person who doesn't want to keep my admiration from other people a secret, when I admire someone either from his/her hardwork or talents, I never zip my mouth to say a single thing about it. Life is very short, so if we want to thank someone or we want to show them an appreciation from their actions then let us tell them while it's not too late yet.
June 25, 2022

Like. Comment. Subscribe.