Hello beautiful and handsome readers and writers of read.cash! Have a wonderful and blessed day everyone. Always be thankful for the new day we have, some people can't made it at all but we are bless to be still alive at the moment!
Sometimes there's a lot of decisions we make without thinking and its ruin the plan we build for a long time. Sometimes we decide even we dont think a lot and search first for assurance. Trusting someone you dont really know in person is a big mistake. Yes you know them in social media but you dont search for their background. Sometimes they're taking you for granted. They dont care even they broke your trust.
Its happened to me a few months ago. I trust one of my virtual friend as I know her for how many years but I dont know her background, yet she trust her friend to without knowing the background too. She let me share some money for a business online, maybe something like that. I dont have even any idea as I base on my trust on her as a friend and she trust her friend too which is the one whose holding our money. With trust too, thats why she even encouraged me to join and give me assurance that my money is in safe and good hand because her friend promise her a lot to change her life in better when times come. And base on her story, her friend is secret millionaire in a young age and even own two resorts in CEBU!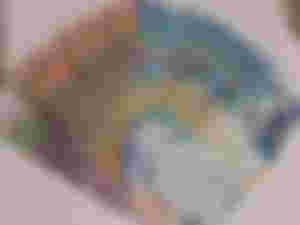 Im saving some money for our simple renovation for our home sweet home. But because she encouraged me that my money will be safe and can gain either so I decided to send her my money without asking more information because I trust her a lot and her words. Gods only is our witness for everything as i give her my money with my pure heart and that money I earn from my sacrifices as OFW or household worker. I even send more and a total of 75k php.
I wake up every morning full of positive mind, full of dreams as she promise me, my money is in a good hand. I even planning some vacation with my siblings as the money will gonna gain a lot base on her but after 2weeks of my perfect day, I got a message one night. I lost everything! My friend inform me that her friend can't be found everywhere even delete all her connection to them. On that time, I really cried a lot because I blame myself why I trust easily. I cant sleep well for how many days thinking of my st*pidity! I cant do nothing but cry. Im just an housemaid with low salary then why they can afford to do this to me. I been good to them eversince. Depression almost got me but I trust in God. Its just money, I believe it's part of God plan too, it's too hurt I can earn it even someday.
Because I feel a light depression, I even posted it in my noise.cash account and some of my virtual friends advive me and cheer me up to continue the life like nothing happen and God will provide everything. Accept all my faults and serves as my lesson. I realized that money can earn anytime but the trust take time to earn it back.
Just thinking of what i lost and our house keep comin in my mind, to know my siblings sacrifice a lot when heavy rain is around, so I decide to stay more months to earn some money for our renovation and yet i did it for good.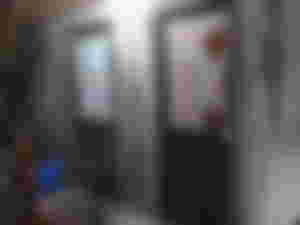 I afford some simple renovation only and still ongoing. I just feel happy that I dont let my depression to be win above me. Life is good, live in simplicity and learn to accept what just the blessings of God sent to us. God is good always and everything is under His plan at all Alhamdulillah.
As of now I almost recovered from what happened to me. I even tryingbto forget everything, I just share ut her sobI can be totally feel more comfortable.
Always trust in Gods plan. Yes we always make mistakes but let it be serve as our lesson and be careful next time. Trust is the hard to gain back again so please keep it as good as you can.
Thank you so much for my old and new sponsors, to my upvoters and readers. You guys always cheers me up to do more better in the future. Kindly check my awesome sponsors and their works too. You will gonna love them.
__________________________
I'm always trying to check my plagiarism to make my assurance satisfied. I check it in 1text.com hoping to do better each day
Thank you for spending sometimes with mine. Hope I dont bother you a lot. Hope to see you in here next time. God bless you all
All photos are originally mine:
(#16)
September 27, 2021 Monday
Kuwait time: 9:40 am
Sending of love,
Sweetiepie ❤