Proper Reasoning & Inspired Action Comes From Good Belief
James 1:7 For that man ought not to expect that he will receive anything from the Lord, 8 being a double-minded man, unstable in all his ways.
Receive what you believe in.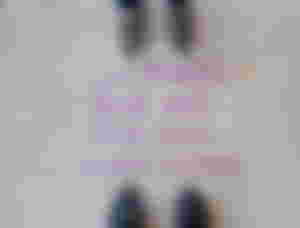 Fear is crippling and it's rooted in our unbelief and unfaithfulness. Inaction usually is the result of overthinking and unaligned mind and heart.
A double-minded man has the spirit of fear and doubt or worry and we can't deny that sometimes it's one of the guest inside that we can't let go. The good news about this is that we have the power to embodied the Christ-like faith who is childlike in doing and believing things.
Single-mindedness is a by-product of believing in what we do and who we are and being in one accord with Him. Over doubting or worrying resulted from no faith in the Lord thus our reasoning is also not in good position.
Proper reasoning comes a balance perspective and discernment. It comes from your good and strong single-minded belief.
John 14:27 Peace I leave with you; my peace I give to you. Not as the world gives do I give to you. Let not your hearts be troubled, neither let them be afraid.

Proverbs 12:25 Anxiety in a man's heart weighs him down, but a good word makes him glad.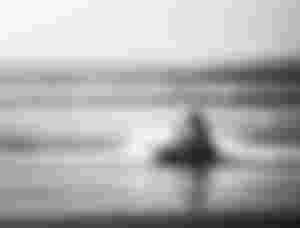 James 1: 5 But if any of you lacks wisdom, let him ask of God, who gives to all generously and without reproach, and it will be given to him. 6 But he must ask in faith without any doubting, for the one who doubts is like the surf of the sea, driven and tossed by the wind. 7 For that man ought not to expect that he will receive anything from the Lord, 8 being a double-minded man, unstable in all his ways.
James 1: 2 Consider it all joy, my brethren, when you encounter various trials, 3 knowing that the testing of your faith produces endurance. 4 And let endurance have its perfect result, so that you may be perfect and complete, lacking in nothing.
James 1: 5 Matthew 23:25-28 "Woe to you, scribes and Pharisees, hypocrites! For you clean the outside of the cup and of the dish, but inside they are full of robbery and self-indulgence. You blind Pharisee, first clean the inside of the cup and of the dish, so that the outside of it may become clean also. "Woe to you, scribes and Pharisees, hypocrites! For you are like whitewashed tombs which on the outside appear beautiful, but inside they are full of dead men's bones and all uncleanness.
And which of you by being anxious can add a single hour to his span of life? And why are you anxious about clothing? Consider the lilies of the field, how they grow: they neither toil nor spin, yet I tell you, even Solomon in all his glory was not arrayed like one of these. ...
You and I are like in a play that acts what we believe in our hearts and minds. The script of our faith in action.
Proper reasoning that comes from single faith and focus inspired us to move, to act and believe. Action mirrored our faith and faith mirrored our actions or works.
Improper reasoning and being stuck then resulted from fear and doubts.
No action sometimes means not rest but slackness and over worrying, imagining how high the mountains are instead of the path and the journey.
A troubled mind and hearts are unstable and confuse of what it really wants.
Proverbs 3:5-8 Trust in the Lord with all your heart, and do not lean on your own understanding. In all your ways acknowledge him, and he will make straight your paths. Be not wise in your own eyes; fear the Lord, and turn away from evil. It will be healing to your flesh and refreshment to your bones.
Matthew 21:21 And Jesus answered them, "Truly, I say to you, if you have faith and do not doubt, you will not only do what has been done to the fig tree, but even if you say to this mountain, 'Be taken up and thrown into the sea,' it will happen.
Matthew 14:31 Jesus immediately reached out his hand and took hold of him, saying to him, "O you of little faith, why did you doubt?"
Mark 11:23 Truly, I say to you, whoever says to this mountain, 'Be taken up and thrown into the sea,' and does not doubt in his heart, but believes that what he says will come to pass, it will be done for him.
1 Peter 1:13 Therefore, preparing your minds for action, and being sober-minded, set your hope fully on the grace that will be brought to you at the revelation of Jesus Christ.
(Shout out to you super readers and sponsors!)
Spirit comes from the latin word "Spirare or Spiritus" which means breathe. When our faith is more than our doubt or disbelief, as a full expression and maturity of it, we take actions to manifest the desires of the Spirit inside us. We are inspired to do things that test our limits and capacities.

The Spirit of God or breathe "animates" our bodies. Everything around us moves because of it. Faith energizes us and fill us of goody, creative ideas that enrich our lives on earth.
As the Holy Book says "When our flesh and the Spirit war against each other and we listen to that flesh", our tasks die, slackness overrule and there is no inspired action performed.
Observe people with beautiful and graceful vibes about their lives & goals, mentioning here Tony Robbins and other businessmen, preachers or artists who have "endless" self-motivation & energy.
Where do they pull such undying inspirations? I personally think it's from their focus, belief and faith.
(There are other factors to consider in performing and doing things.)
Colossians 3:23-24 Whatever you do, work heartily, as for the Lord and not for men, knowing that from the Lord you will receive the inheritance as your reward. You are serving the Lord Christ.
Daniel 11:32 He shall seduce with flattery those who violate the covenant, but the people who know their God shall stand firm and take action.
Titus 1:16  They profess to know God, but they deny him by their works. They are detestable, disobedient, unfit for any good work.
When we are inspired by our faith or good belief, our works and reasoning are beautifully combine together and it moves us to be limitless yet responsible in living well here in our land, yes this is our land, living-ones.
We act or move better when we know who's hands we are & our faith is His.
I strongly believe that I AM BORN TO PLEASE GOD not men.
Here's cheering on your proper reasoning and good judgment to move forward and belief in having a good-balance life,
Sources: https://www.openbible.info/topics/taking_action
https://bible.knowing-jesus.com/topics/Double-Mindedness
https://www.openbible.info/topics/doubt
Images: Unsplash