Love Your Body: Flaunt It With Your Inner Beauty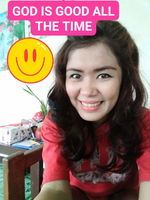 Acts 7:48 Yet the Most High does not dwell in houses made by hands, as the prophet says,
"Heaven is my throne and the earth is my footstool. What kind of house will you build for me, says the Lord, or what is the place of my rest? Did not my hand made all these things?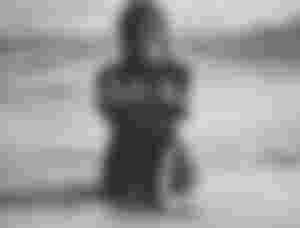 We all have different physique, from voluptous, chubby to medium or skinny and this vessel is so unique that even our thumbmark created on it has no copy, how unfathomable our Lord is for creating diversity from tiny matters, in super details and to immense geometrical, structural datas of lightwaves, atoms, sand and to mega galaxies.
We can't say that one physique is better than the other, in my opinion as long as the body is healthy and the heart of who carries it is so good, regardless of its shape that's made her or him gorgeous!
I believe in natural beauty and I don't have speech for those who do surgeries (that's their belief), when you feel truly great inside, no matter if you are operated or not, regardless of your body structure and whatever clothes you're wearing, such emotion will manifest into your "aura" and that is attractive.
(Thank you super sponsors & readers!)
As a woman, I second the motion of those who say that "We must not be shameful (though wishful thinking is free to access) of our physique, it's simply delicate and good-looking just the way it is, slim or not. We have to show it's good side and shape and wearing good clothes that enhance it is not that bad."
What's awful is our eyes and hearts that see. Again even if our clothes are elegant or closed from head to toe, when the one who looks on us have inferiority within them, they will not find any delight in us. They will always look for the unpleasant points in our bodies. The eyes reflect the heart. I hope that light in us is the truth that which can see beauty and grace.
Spiritually speaking, even Jesus once told us at Matthew 5:28 "But I say to you that everyone who looks at a woman with lustful intent has already committed adultery with her in his heart."
Is it the matter of what the woman who carries such body or the matter is base more on us who looks on it?
Yeah, it's the matter of our hearts, either we have an ugly heart or a clean one. How we judge what we see reflect what's within us too. The good news is that we can wash it everytime because love covers multitude of sins. Christ, our lover and helper also replace our hearts with good desires and intentions.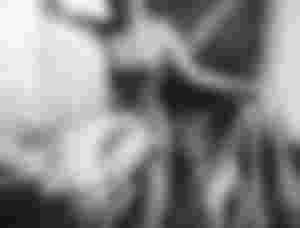 This means that I'm a firm believer that desiring to look good for your partner is also divine. If your intention is to be that light that your hubby or wifey wants to see to stay in lasting marriage then let it be. It doesn't mean you have to copy someone or be that super model, inner beauty still shines and stand out.
How about the singles in the house? Do we need first to have a partner to look appealing? Na. We don't need too much approval from others to feel the wonder of our nature, we just be, we explore what's good in us. We appreciate that magnificent God expression in us.
We are the faces of the Lord, the Christ within you and me that express it's varieties of body and it's members, indeed the mouth has a discrete purpose compare to our hands or feet yet they are all part of one body and to finish its task, it needs & affects the whole parts.
We certainly don't look exactly like others, even twins have distinction.
Holiness at it's finest is not boring, it's creative and colorful, holiness doesn't mean one color or sole face, it accomodates all the particles of God.
The God in men is what makes life not so boring. Imagine looking everywhere seeing the same thing? Never mind.
We are the house of the Spirit of Life and our laudable beauty differs from each other, black, brown or white and yet in this mixing we are breathing from the oneness of our Creator, from the invisible to visible, from Spirit to lightwave of flesh.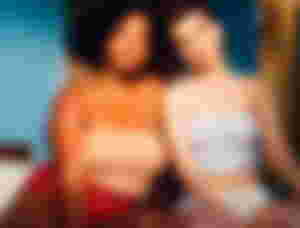 Loving our bodies, though it may be hard to do when we see us from the lense or mirror of lies saying that it's not good enough is limiting & resisting that explicit beauty of our God within.
I recently watched Shiela Begley's preaching about the density of energy or matter and the beauty of fragmentation from the Oneness of creation and her words struck my hearts as new foods for my soul that helps me more to love my individuality+others physique and here is the link crediting her youtube channel I Am God's House: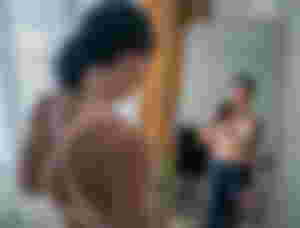 I'm sure that you have ways on how to improve your wellness or health, that adds up to you feeling good and beauty doesn't only means having a petite body or curvy figures, it describe not only you being tall or small, beauty contains it all, not just you, not just me and it even contains the ugliness that blurry our mind, thank God beauty has a "spam folder" and a sweet light to clear that out.
The world and culture we live in, is already in condemnation that one body is better than the other, instead of thinking that both have exceptional criterias amd characters.
Why not appreciate that body temple given to us and celebrate that others look different from what we have?
Reality has many dimensions and our physical feature is one of the countless fractal glass of this light kingdom. We reflect the divergence and in convergence we connect!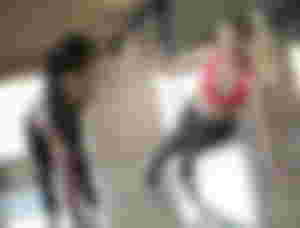 Here's cheering on you flaunting that inner beauty through your body that express your Christ within,