Few tips about personal security!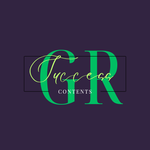 It is another beautiful day here today, another Saturday entirely, a new weekend totally. I celebrate with my friend who is having his birthday today, i wish him more of good life here on earth for as long as he will live. I have go through the my immediate environment recently and I noticed that there are several crime cases recorded recently.
We need to be security conscious of our lives and properties against theft and destruction wherever we are. Although, security is not only about personal security alone. It could be about social security, you have your online business or social media account to secure. If we could handle little security issues at home, it will be easier to solve bigger security problems and national security problems will be at minimal.
However, I will be limiting this my post to personal security today. I will be talking about securing home and places of work. I considered this as measurable tips which can help us to secure our home and working place.
SECURITY PROTOCOLS TO BE TAKEN AT HOME AND WORKPLACES.
The most important security decision that anyone could ever take at home or place of work is to hide important things from open such that it will not be found at first glance at the moment anyone enters the room, office, building or whichever the closure it could be.
People tends to be attracted with what they see whether they have access to it or they did not have access to it. However, when you showcase something of great value and everyone could see it, there is tendency that it dazzles their attention. When they gain access to it through you, it's okay but if you did not give them access to it, you will have to protect it as securing it becomes your personal responsibility.
Aside from the door if there is anyway through which things in your office or your room can be sighted, just make sure that you check from the point of view and make sure your things are not exposed to sight by Intruders. Close your window when you are leaving home or your office, and try to confirm that it is well locked. (Double check when necessary).
Another important thing you must not be careless with is your key, simply put, If anyone get hold of your key, already they could enter anywhere that the key hold secured. Hence,you must only give itto people that you trust and it should not be anyhow person. It should not placed at anyhow place where an intruder could get it. If by mistake you lost your key and could not find it in less than a day, the best thing is to update your lock. Issue of forget keys is a thing of great concern as far as securing your property is concerned and could neither be neglected nor overemphasized.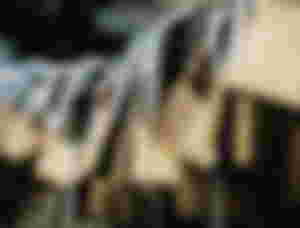 Consider installing security alarm system in where your property is being kept or you live such that when you the alarm is activated and an Intruder is coming into the building, it will be easier to detect that as soon as the buzzing of the security alarm begins. Do well to make available lighting in your sorrounding, if possible, make available smart security lighting which either senses motion or radiation.
If you have a big company, you can as well, invest in CCTV camera for which will be of more help to you to keep tract of actions or incidents taking place around you. You have to be security conscious of your environment and secure your properties against theft and destruction.
This is all I have for today and I appreciate your time so far. These are few more of my post just in case you want to read.