Wake up girl!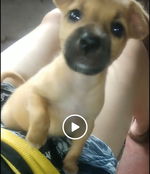 ---
In a basic family set-up, that could be fine because even the bible says wives should submit to their husbands.
The thing is, how long can you hold on and pretend everything is fine just to give your child/ren a "#complete family picture" even if you've already lost your identity?
Leaving the infidelity behind and disregarding the lack of commitment, many married couple forgot the word "partnership" and so they ended up into a failed one.
As I am writing, let me just clarify that maybe you'll say that it's just easy for me to say all these because I am single. Yes I am single but I was a slave in the house also from my childhood until I decided to believe in myself that I can be more. I was once voiceless until I learned to speak up. You may seem hopeless today but as a woman who hates to see failure of sharing responsibilities inside the house or abuse of any kind to women and children. I'd like to make a stand.

I solely based all these from the news I have watched or friends experiences. It just made me want to voice out my disappointments and empower women that you are stronger than what you think and more than what other people are expected of you. Maybe you never realized it yet but you can dream so much more, do so much more, it's okay to sit down, breathe and just start with loving yourself.
Why is it so easy for a man to abuse a woman if they never meet those things they are expected to do everyday? Like for example a friend have lost so much weigth because of her situation. Everyday, for example she almost did everything (20-30 excellent work) without complaining and one visible unfinished chore will cause her turture psychologically or physically with bruises and wounds. She left the guy before because of physically abusing her but they have reconciled. She went back home with her husband whom she loves so much as if nothing happened until history repeats over and over again.
Why does woman have to be silent in fear and be stagnant even if they are bombarded with stress, emotional and physical sufferings?
Even if some women are fortunate enough to never experience domestic violence inside their household, this scenario however may be a common one to most of the women all around the world.
Sometimes using power and control over a woman that you are supposed to be taking care of is unacceptable. Just because in some cases men have all the money because they never let their wives decide for themselves, they never let wives work and earn as well. They enjoy the fact that they have the control over the whole family. They can be addicted to something while their children sleep with empty stomachs. Could have been better, until the next day husband went worst than the usual routine.
If you know wives who are caged to be slaves in the house, who's suffering and never seem to show their true smiles. Talk to them, please help them learn to communicate their true emotions to their husbands. I hope that everything can be settled with proper communication and support. If not, girl I have to remind you that you are beautifully made. Unless it's your choice to serve unconditionally, and don't want to change anything then who am I to interrupt.
I am speaking now for men to see that women should be respected by all means. You may not noticed that they do so much in the house until you saw how terrible it is without a keeper if they got sick or left. Being a mother, a wife and a housekeeper is more than just the titles. They have super powers trying to do all at once because kids have to eat on time, they have side hustles, most of the time sacrificing their own health just to fulfill what they are expected to do even through the night. Show some respect, talk to them, be gentle to them, love them. If you treat them well with care and affection as a companion(or a partner with co-sharing for responsibilities and open communication), there is no reason for them to shy away and could possibly do anything for you.