Winter Season Bring More Earning Opportunities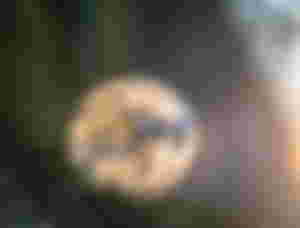 Winter season is upcoming and it going to bring more earning opportunities. For example winter cloths going to get a good sell or import export. Every year in winter public shows interest to warm cloths and blankets. Many people donate their old warm cloths to the poor or needy people and buy new one. And the demand of warm cloths always will be available in winter. Market this time import more warm cloths so this can be consider a great earning opportunity for clothing business.
This is not only limited to clothing business. There are many country sell winter special cakes and it is another earning opportunity which can be found in winter. Date juice is available in winter so many people make traditional cakes for sell, food selling business is also very popular in this winter. Many youngsters try to make extra cash by selling traditional cakes among people who loves to eat them.
Winter season makes us lazy and many people order food and other products online so online business also get a green signal in this winter. Cosmetic business also get green signal as buyers buy skin care products like petroleum jelly, vaseline, lip balm l, crack repair creams and there are many winter products get good sell. So here is another chance to make more money. Christmas is also celebrate in winter so this is another golden chance to make money by selling Christmas trees, lights, decoration materials for Christmas celebration.
There are many earning opportunity available in winter but I'm talking about seasonal one and highlighting some specific business ideas. For inflation many people looking for extra money making source and winter season can be the perfect time for earning some extra cash. At first we should find the product has huge public demand in a particular season. Winter is a kind of season when people love hot foods and drinks. So coffee shops with warm fast foods also have good potential to make more money in this winter season.
Warm cloths, hot cakes and yummy foods remind us the blessings of winter. Making money is one of our need so young entrepreneurs can make the winter more useful by making money from extra income source. Not only youngsters but also old people can do the business of seasonal cakes selling or warm cloths selling. The city life I'm living here traditional cakes has good demand in this winter, these cakes are belongs to village tradition where family serves traditional cakes for free and we city people buy these cakes and this become a good earning opportunity too.
Many people import foods from the village and make good amount of money by selling them to city people. Price is also different from one place to another. If you try cake selling business in the village, it has low chances to make good amount of money but if you try it here in the city, you've high chances to make good amount of money. Just all you need to make useful the season, follow and trend of season and plan your business or extra seasonal income source that you may run for a limited time.