Online Shopping Or Offline Shopping?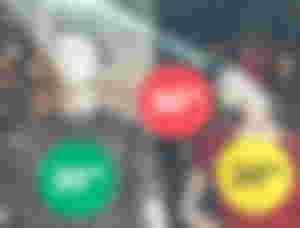 For me both are okay but in some cases I still prefer the offline shopping. There are many reason behind that but most important reason is delivery charge. We need to pay extra for the delivery. Sometimes we can't be sure about quality and look for trustworthy source for the online shopping.
Recently I observe and compare the price. Adding delivery charge the price was unfair. Why pay extra when the same product available in your nearest store. Returning and refunding policies are also bothering customers. Actually I'm not against online shopping just sharing personal experience on it. Especially when we buy cloths online, we are not sure about quality, sometimes we are ready to pay extra charge but does always we get the desired product?
Mismatch is another issue that we experience when purchase online. Sometimes photos of the product look vibrant but in reality it looks dull. So there are many issues that mostly stop me purchasing cloths and shoes online. But recently I made a purchase from a trustworthy lady who was my colleague once and we have good contact in social media. Waiting for the delivery to see or experience something new. Its a kind of package she is selling and there a piece of cloth included.
Hopefully having positive experience from online shop and I asked her about the color if it match the picture she was using for advertising. She assured that, the product is as it showed in the photo. Price is reasonable even I can say cheap but delivery charge is pretty high even inside the city we are living. We are living in the same city. If she sending quality product I may purchase again from her or else it could be first and it could be last.
Offline shopping is good for over concerned people like me. Recently I made mistake purchasing offline. A trouser's cloth of two legs are different to each other. It noticed after wearing it. Can't return it because there was no returning policy for this product. Its a cloth of home wear so I just consider it as a new fashion lol. No problem, next time I'll surely not repeating the same mistake.
Celebration time is upcoming as the biggest festival of Muslim community is coming. Eid-ul-fitr is coming soon. At the beginning of May it will be celebrate. Many people are excited about shopping and purchasing the best wears. Golden time for sellers and they going to earn good profit from their products. Offline shopping and online shopping both are now hot topic among people who can afford to buy their desired products.
Hope you will be wise about making online or online purchases and get the best product at reasonable price. Happy shopping!