Missing The Magical Warm Hug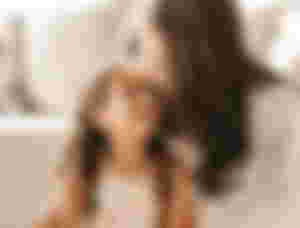 4th of July, Its my birthday today. But my source of life is living in another world. My mom who given birth to me always made me feel special on this day. Badly missing her magical warm hugs and kisses. She woke me up with her sweet affections to me. Maybe I was not deserving so my mom is no longer here to make my birthday special. I miss her so much and its hard to control tears when missing her in my birthday. My wish and prayers to Allah for my mom's heaven who given birth to me and took care of me till the rest of her life. I wish, I could do something special for her.
Actually there is no excitement for my birthday and its like others days in my life. Some friends will wish virtually, some relatives may show their love over phone and let me be happy with this. Many people may not even get such wishes I get. Many orphans may don't know even their birthday, so let me feel lucky that once my parents celebrated my birthday in a grand way.
Every single life in this earth has purposes and Almighty Allah surely sent me in this earth for purpose and when purposes will be done successfully, I can rest in peace by the grace of Almighty Allah. I feel really very thankful for this life that Almighty given me and sending blessings whenever I need of It. See I fall sick rarely even not get sick so seriously because Almighty takes care of me and when he is with me, I need nothing more. Almighty will send guardian angels to me to protect me from difficulties.
We all are special because Almighty sent us to the earth for purpose. Our prophet Muhammad Sallallahu Alaihiwasallam also lost his parents even at his early age but Almighty Allah was always there to take care of him as much he needs to have care. So my grief of losing my mom is nothing when I compare my life with our holy prophet. I should count blessings I already have or given. My mom is also the responsibility of my Almighty Allah and he will surely bless my mom with heaven forever because Almighty Allah is greatest.
Sometimes I think, if I pray all day long and keep doing prostration to Almighty Allah then It will be not enough to thank him. He is so kind to us and blesses us with huge even expecting no return. So our gratitude should remain till the rest of our life even should remain in after life. We all expect the heaven but we hardly work for It. Our sins are uncountable and we do it sometimes intentionally but almighty doesn't gives us punishment. We all have to leave this earth one day, difference is today or tomorrow and death will certainly come.
The warm hugs of mom never can be found in this entire earth so its a grief of my heart but I'm not complaining about my life and bad luck. Every single breath is a blessing to me and I'll be happy because my mom and our Almighty want to see me happy because they loves me and that's why I'm living a blessed and simple life where there is no complications or unsolvable problem. Happy birthday to me and salute to the soul who brought me to this earth from her womb and she is my angel mom!