Importance Of Having Professional Attitude At Workplace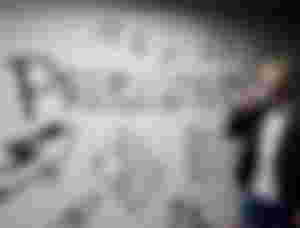 The more you be professional, the more you can achieve your financial goals. At workplace we can show our working performances to impress our senior officers and they can decide our performance bonus or promotion. Isn't it sounds cool. At working place there are some people who try short cuts like praising senior officers to have their kind attention but their flattery doesn't work when the senior officer is a professional individual at his workplace. Highly appreciate that.
In professional life there is no excuse to avoid our duties so the more we will be dedicated and professional, the more we will be able to grab a good position. Professionals keep focusing to be productive and their productivity can bring more profit for the business or service. Professionalism is a must if you want to achieve good reputation at your working place. Earning a good name is a kind of lifetime achievement and that can be earn by having professionalism.
A professional individual also carry a good personality that also help them earning good will. A professional individual always be punctual, sharp thinker, hardworking, quick decision maker, sincere, disciplined, honest, productive, good at management, good at team work and so on. Professionalism is a complete package that a professional individual should have at their workplace.
A professional individual has full right to be commercial and he/she can ask for fair salary from his/her workplace. Companies or other institutions will be glad to pay fair salary to a worthy person who maintain a professional attitude at his/her workplace. There is no place for emotions at working place and showing emotions are absolutely unprofessional. Professional individuals never ask for leave for making excuses and showing personal problems.
If ever professional individuals take leave from work, they promise to do overtime for it when he/she will be available for work. Professional individuals work more and talk less, their work talk on their behalf. Showing good performance at workplace is always positive sign for improving our personal finance and professional individuals focus on that. Professionals has no need of recommendations or favour, they hardly found having any recommendation or help of others though it depend on situation.
To improve personal finance being professional is the best option we can choose. Be more professional and commercial to make more money. If you are expecting an early retirement from work then work hard professionally and then arrange some passive and active income source by investing money. Enjoy the retirement life by doing whatever you want like travelling, playing games or something you love to do that you can't enjoy when you were into work.