Financial Advantage Of Having A Medical Store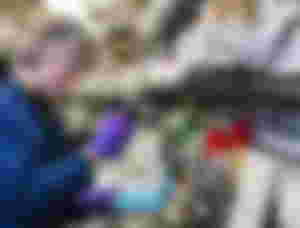 Many people realized the importance of medical store during the corona pandemic season. At that time everything were shut down except medical stores. One of my friend decide to do business of medical store even it was his start up and now he is having a happy family with a baby boy. He start it immediately after corona pandemic and as far I know he was not a medicine expert so he can hire a medicine expert for his business of medical store.
Having a medical store has huge financial benefits too. For example, if you own a medical store, you can buy medicines for your family in fair price even sometimes free. Many medicine company supply free sample medicine and they offer free medicine which is good by quality too. Your family can have free medical check up and other medicine facilities and this way you can save money on medicine that your family or relatives need.
Beside doing a profitable business of medicine you can ensure the health security of your family. Medical stores has 24 hours long demand because our illness and some attack is sudden and we may need medicine suddenly. But a medical store beside hospital earn more than a medical store located some other places. Medicine selling business also have tough competition so contracting with doctors who will recommend patients to buy medicines from your store can be a profitable deal that many doctors try.
A doctor can recommend a medical store to purchase medicine, they also can promote their desired company that produce medicine. There are many medicine company contract doctors to send their patient to buy meds of a particular brand or company. This is also a kind of business. Here nothing wrong to be commercial but keep on mind that patients shouldn't be deceived by any bad or illegal medicine supply company. That could be a big issue if as a medical store owner we supply harmful and unauthorized medicine so that could be a big concern to hold a good name of your medical store.
Before signing a partnership or contract with a doctor or medicine company check their background and legal papers they have. Selling medicine is a sensitive deal so when you are not knowledgeable on it, try to hire or consult an expert on it who has experience of several years and you can learn from the person you hire to be medicine expert and supply the right medicine for patience. Sometimes patience bring prescription with them so a medicine seller can sell meds with the help of prescription. But still having knowledge on medicine is a must.
Students who gets master degree on pharmacy or medicine can easily practice this and they have no need to hire someone expert if they have done their internship already under an experienced doctor. So opening a medical store can be more profitable for a pharmacy graduate as they can practice of their own and can save money on hiring medicine expert. So here is another financial advantage of having a medical store. A medical store also can work for other's earning by recommending doctors already available in their contract list. Be aware of expiring and manufacturing date of the medicine is also important for this kind of practice.